The backlog of used farm equipment continues to present dealers with some of their biggest challenges going into the 2014 planting season. According the results of Ag Equipment Intelligence's latest Dealer Sentiments & Business Conditions Update survey, used equipment inventory grew to the highest level in the history of the survey in January 2014. A net 42% of dealers reported used inventories as "too high" (48% too high; 46% about right; 6% too low), compared to 30% "too high" in December.
Combines remain the biggest problem, though some other equipment types are starting to show up on dealers' lists in recent months. A net 46% of dealers reported used combines inventories were "too high" (51% too high, 44% comfortable, 5% too low) vs. a net 49% last month.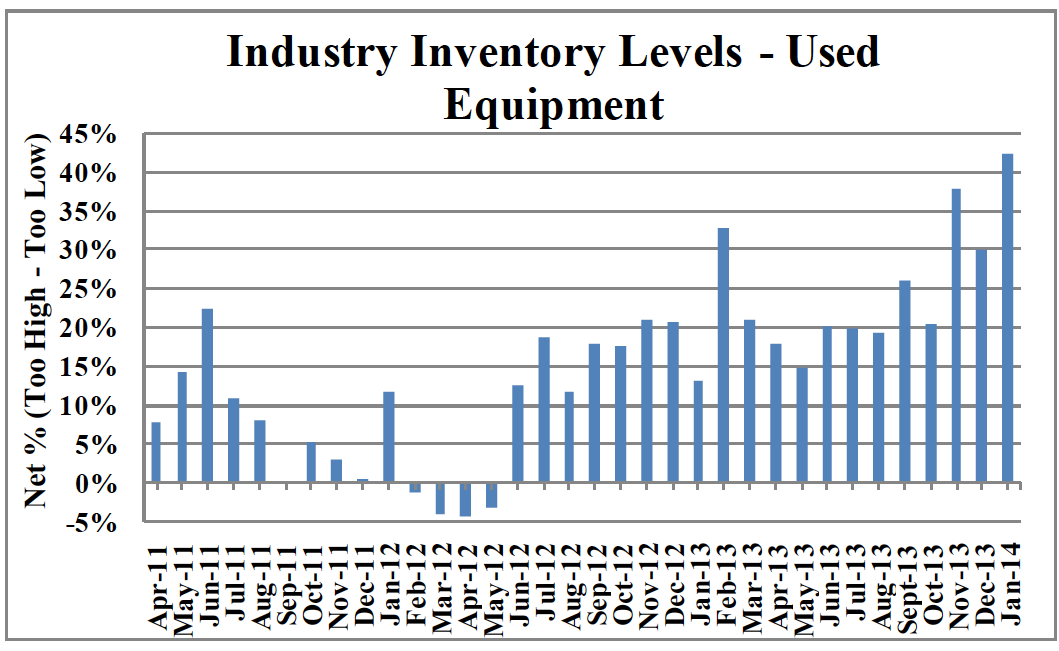 While dealers reported that prices for used combines were slightly better in January — down about 3.5% year-over-year compared to down 4.6% in December, used high horsepower tractors year-over-year values fell below "0" for the first time in the history of our survey.