Over the last few years when we've focused on workforce development — particularly recruiting and training technicians — as a fair amount of focus has been on getting to kids at a younger age or to kids that don't live on the farm to expose them to the opportunities that exist in agriculture. What if we met those kids where they are already engaged — video games.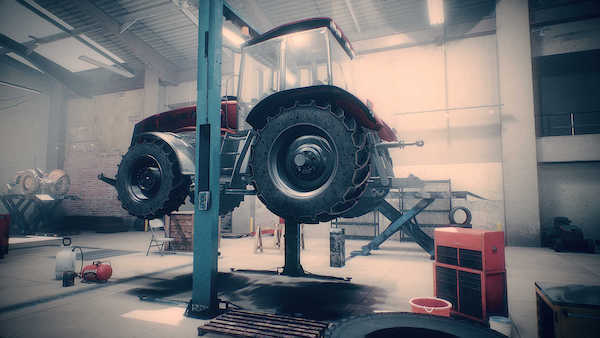 Polish video game publisher Ultimate Games S.A. has announced it is doing just that with the launch of Farm Mechanic Simulator, which is expected to be released during the fourth quarter of 2021. According to a press release from the company, Farm Mechanic Simulator is a first-person perspective game that "allows you to play the role of a mechanic of various vehicles and agricultural machines. The main part of the game will consist of maintaining and repairing such equipment." In addition to repairing equipment, the game involves ordering parts and running and improving the shop. Developers say the game will feature tractors, combines, mowers and planters.
"It's a unique title that will allow you to make a career as an agricultural mechanic in an accessible manner, while offering a whole array of attractions," said Rafal Jeloni, COO of Ultimate Games.
While a game doesn't replace real life, hands-on training, it can certainly expose kids — or even adults — to a career they may not have previously considered. The company says both new and old equipment will be featured in the game. As for equipment brands that will be featured in the game, Ultimate Games said they cannot say anything for sure at this point. Other simulator games have featured real brands. For example, in the game Farming Simulator (made by a different game company) Claas, John Deere, AGCO brands, Case IH, New Holland, Deutz-Fahr, Krone, Kuhn and many other OEMs (110 all together) are featured.
Beyond the exposure to technician work, it struck me that parts ordering was part of the game as well. I've often heard from dealers that parts employees are often the hardest to find, and the game could help expose people to that career path as well.
So what do you think? Could the game help with recruiting young people to our industry?