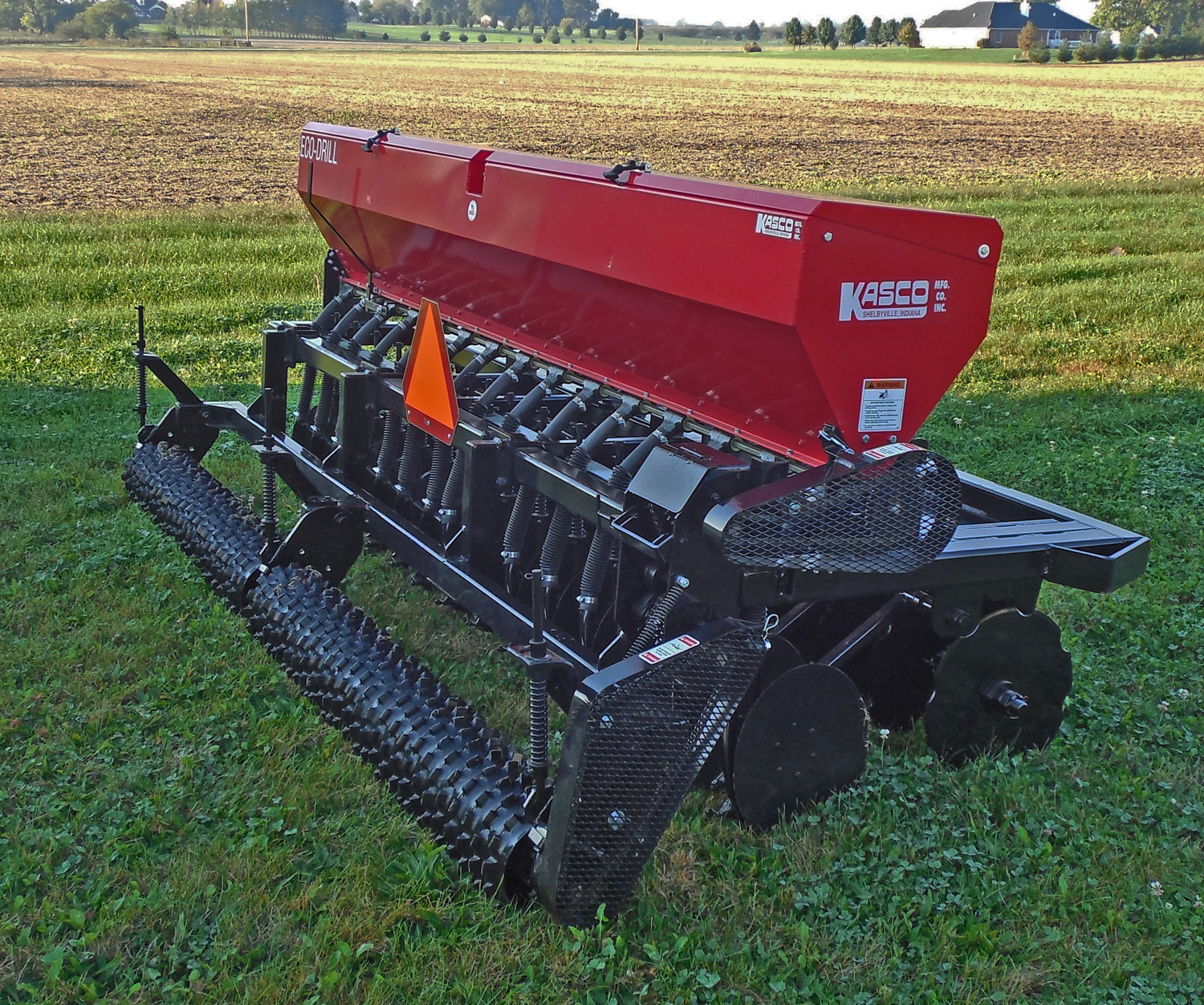 Kasco Manufacturing introduces the new 10-foot KED-120 Eco Drill. The Eco Drill uses a unique seed metering system and is ideal for planting pastures, food plots, waterways and for mine reclamation. It features a 15-bushel capacity hopper and handles a wide variety of seed types including corn, soybeans, oats, wheat and more. The KED-120 is able to plant seeds in 15 rows with 8-inch row spacing. 
This seed drill also features 16-inch straight coulters to slice the ground, 13-inch concave openers to form a seedbed trench and cast press wheels to firm the seedbed, ensuring germination. A three-speed transmission and precise adjustment of the seed metering slots allows for a wide range of seed rates. It fits Category II or III tractors. Other widths of 6 feet and 8 feet are also available. 
For more information, go to http://www.kascomfg.com/kasco_drills_eco-drill.html.