Great Plains Manufacturing Inc. announces the appointment of Linda Salem as its president, effective November 1, 2013. Salem will be responsible for overseeing all of the company's day-to-day operations. Salem started with Great Plains in June 1994 and has held various positions within Great Plains, including president of the company's Land Pride Division, chief financial officer, and most recently as chief operating officer.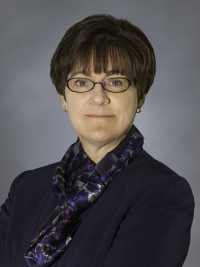 "Linda has been doing an outstanding job as our company's chief operating officer," commented Great Plains Owner Roy Applequist. "I am pleased that her management style and values are in keeping with the way Great Plains Manufacturing has always been run."
Applequist started Great Plains Manufacturing on April 1, 1976, and has held the position of president since the company's inception. Applequist will transition to chairman of the board.
Great Plains Manufacturing employs 1,600 people in eight Kansas communities and Sleaford, England. It encompasses five divisions: Great Plains Ag, which manufactures seedbed preparation, nutrient application, and seed placement equipment; Land Pride, which manufactures grounds maintenance tools such as mowers, rototillers, rotary cutters, and dirt-working equipment; Great Plains International, which sells the company's products worldwide; Great Plains Trucking, which operates a nationwide fleet of flatbed trucks; and Great Plains Acceptance Corporation, which finances the company's products. Great Plains Mfg., Inc., is headquartered in Salina, Kansas, and is a family-owned business.