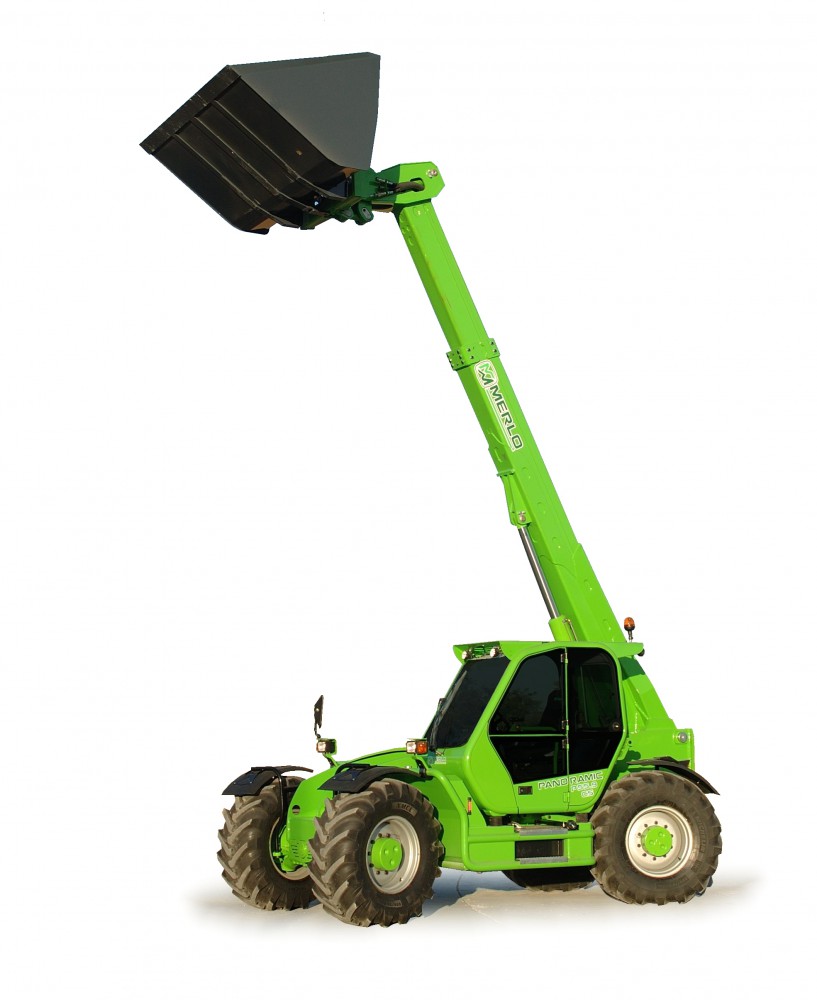 AMS-Merlo offers a diverse range of exclusive Merlo products. In July, the first shipment of P55.9 CS models arrived in the U.S. The telehandlers come standard with hydro-pneumatic cab suspension and are ideal for all types of loads, terrain and driving speeds. The P55.9 CS is part of the Panoramic Series and offers 360 degrees of operator visibility. This system ensures effective damping regardless of the load, the terrain and the driving speed, without the driver taking care of the functional control.
The P55.9 CS has a maximum load capacity of 12,125 pounds and a maximum lift height of 28 feet, 2 inches. Its maximum forward reach extends to 15 feet, 1 inch. With forks, the total weight of the machine comes in at 22, 755 pounds. In addition, it has a hydrostatic transmission, built in side-shift for precision and the exclusive Merlo "Ring of Steel" for protection. An optional boom suspension is also available.
Merlo developed the panoramic system in 1987, and it marked a new era in the telescopic handler field, offering 360 degrees panoramic visibility, safety, performance, comfort etc. The Panoramic telehandler range spans a host of different models, ranging from compact models (for those with limited space) to high performance models suitable for on-site work and replacing traditional lifting methods, and achieving productivity and safety.
For more information visit, www.ams-merlo.com/products/panoramic/