Featured Product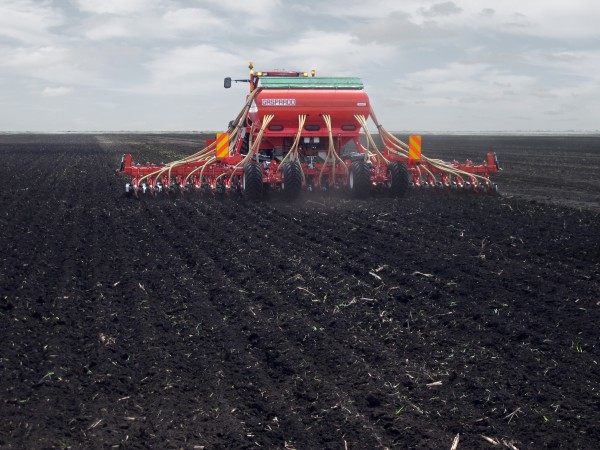 Accurate seed placement when drilling rice is one of the main targets for every rice grower. Guaranteeing a consistent placement and a uniform seeding depth is the aim of the Gigante cereal air drill.
The Gigante seeding unit design, with single notched disc openers, cuts every soil including hard no-till surfaces; the side gauge wheel sets the seeding depth and allows adjustment of it considering seed and soil types. The seed trench created by the coulter is extremely narrow and easy to close with the rear tapered cast wheel, seed to soil contact is perfect all the time and the furrow closing action can be adjusted by setting the down pressure of the rear closing wheel.
Each unit is mounted on a heavy-duty tool-bar made of high tensile steel, linked by a cast hinge and tempered pin where the opener arm is mounted on the bar. The cast arm is rugged and guarantees effective cutting capability in every soil. The unique design of the unit, with its dual spring dampening system, allows it to follow every contour of the land, keeping uniform seed depth. The two ranks of units are wide spaced to prevent clogging while seeding on residues at high speed, allowing drilling in the worst weeds and residue conditions.
The very low maintenance helps to drastically reduce down time and maintenance operation costs. The Italian know-how of Gaspardo has been transferred to Florida where the Gigante 30 ft. air drill is successfully seeding rice and other cereals.
For more information click here.