Designed and manufactured in Cedar Falls Iowa, this multipurpose platform has been developed to bring versatility, convenience and independence to the user.
It is designed to be carried by a tractor, either on the rear or front hitch or on a front loader.
With its floor plate dimensions of 96"x72" and loading capacity of 3300lb, it can carry anything from a small toolbox to an ATV.
All the details were taken care of, to make VersaDeck the most user-friendly possible:
Front bevel edge and removable doors
Removable door latches and posts
Numerous tie down points and strapping holes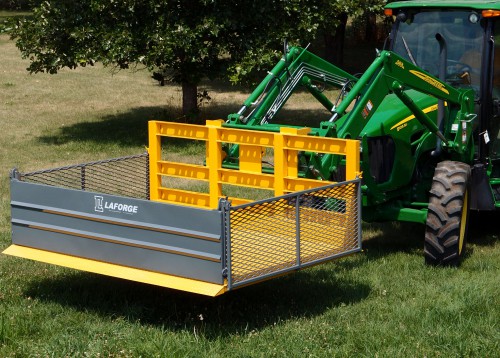 For more information click here.