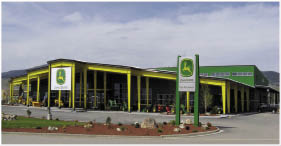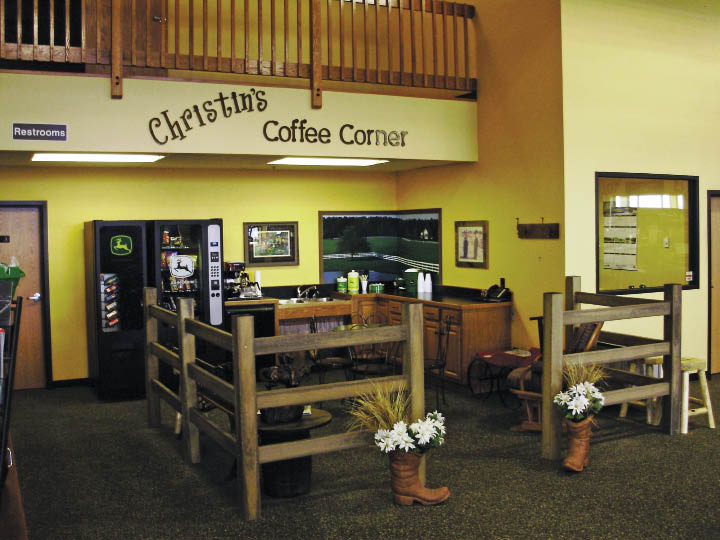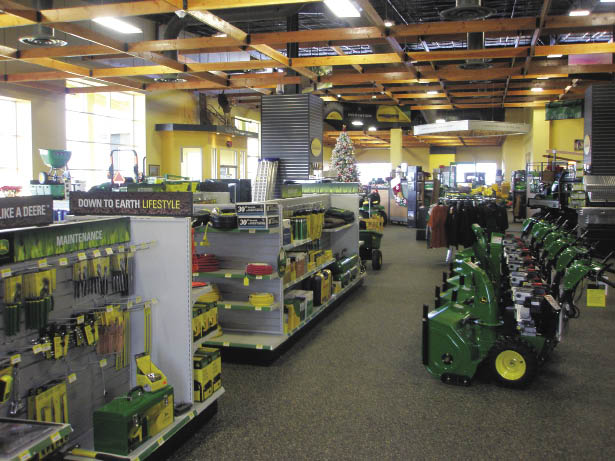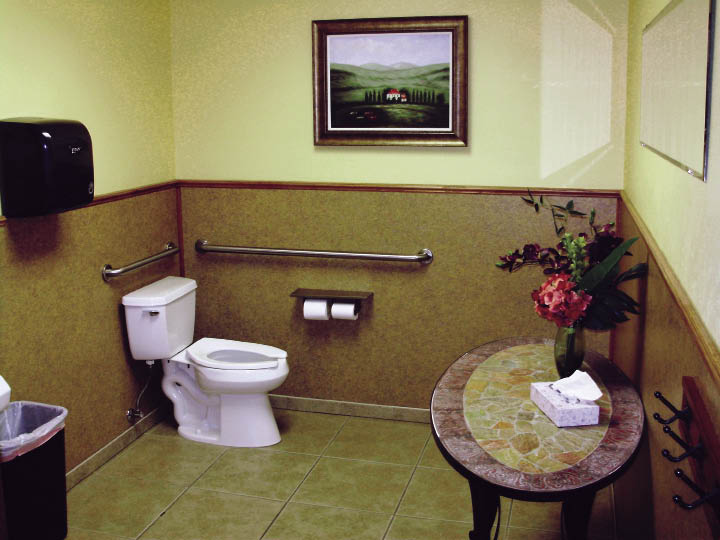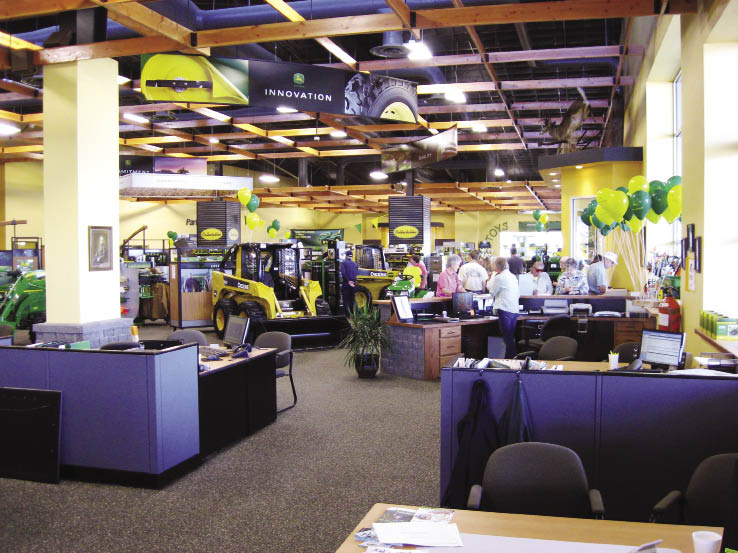 When Triple W Equipment built its new 54,000 square foot facility in 2009, Ken Williams, says he needed the room because, with the exception of big sprayers, the dealership carries every John Deere equipment line, including ag, construction, forestry, commercial work products, lawn and garden and golf.
"This is the culmination of years of thought and represents my version of 'John Deere Place,'" says Williams about his new store in Missoula, Mont.
He says the the color scheme is obviously a bit different than that which Deere uses in their new look. "I wanted to take advantage of the green and yellow John Deere colors, which obviously I did. But I also added a lot of black to the color scheme on the interior which, along with the epoxy rock floor and wood grid ceiling gave a very rich, classy look to our showroom. Customers love it and our employees love it."
There are no individual offices and everyone — sales, settlement, data management and even Williams himself — sit out in the open as part of the showroom. "We can always see who's in the store, who's at their desk and we don't have to go and peak in their office to see if they're in or not," he says.
"It helps us greet customers right away and they can easily wander over and visit with whomever they want to talk with. If we need privacy, we have two conference rooms upstairs that are available."
The service and parts departments received the same attention and include all the modern updates like overhead cranes and in-floor heating for the techs. Williams says, "We call it 'The Mother of all John Deere Stores.'"
What was the best decision he made when he built the new store? The epoxy stone floor, he says. "I saw it at a car dealership. We have had it in for 3.5 years and have never cleaned it. All we do is vacuum up dirt and dust. We've brought in skid steers, tractors, Gators and they don't make marks on the floor. We don't have to put a rug on the floor because it absolutely does not mark."