Ingersoll SoilRazor VT Vertical Tillage Disc
Ingersoll Tillage Group offers the SoilRazor VT vertical tillage disc, which features a unique serrated edge that maintains its cutting ability as it wears, season after season.
To demonstrate the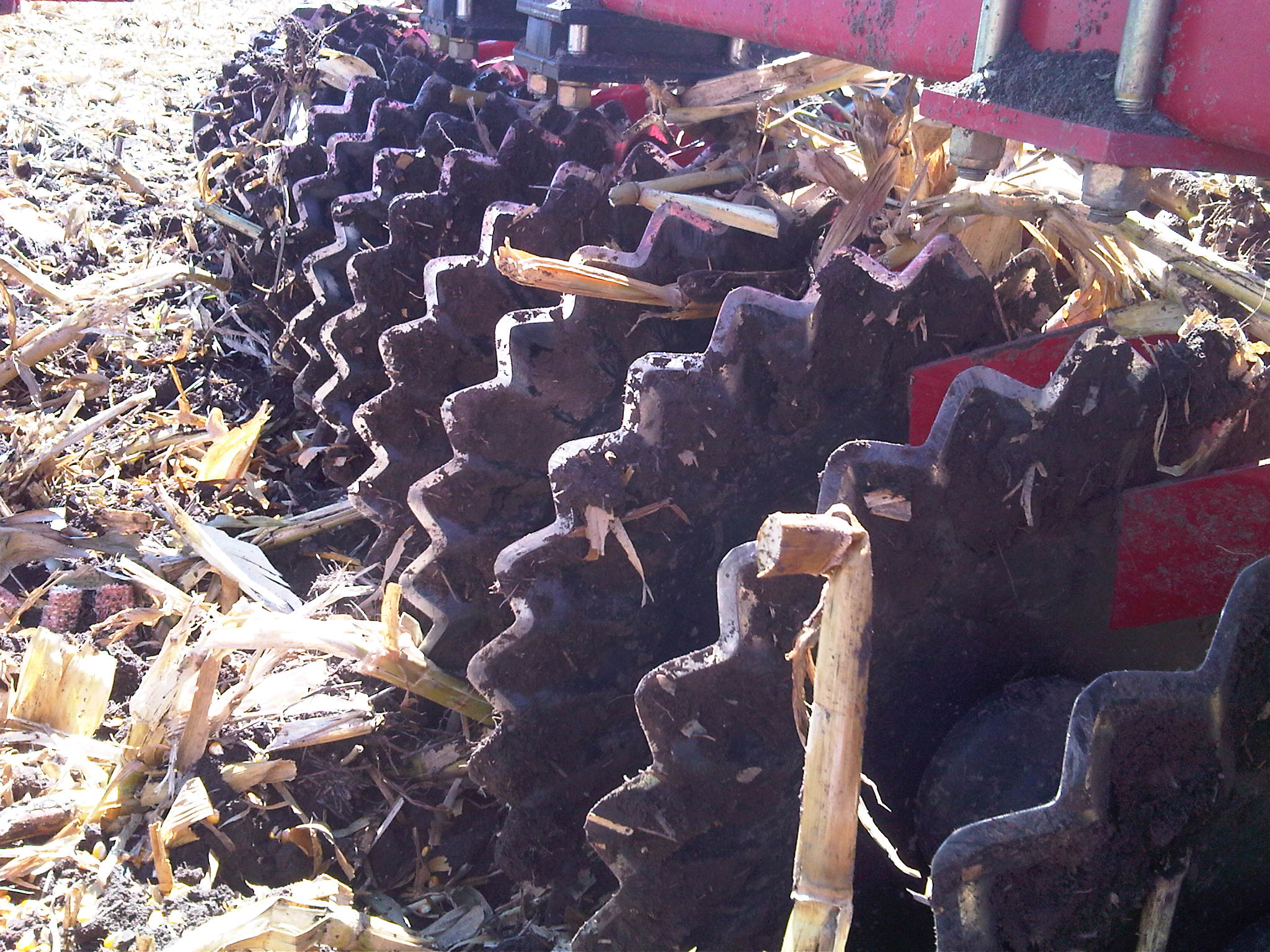 patent-pending SoilRazor VT technology, Ingersoll worked with select OEM industry partners. "Prior to this a stay-sharp blade that performed in this way was unheard of in our industry," says Larry Kuster, senior marketing specialist for AGCO Corp. "We began using this technology in our Saber blade and demonstrated our prototype with 3,000 acres on it to crop producers last fall. When they saw the results, they were very excited."
Its wear factor is what makes the SoilRazor VT a breakthrough technology for the vertical tillage industry. The disc's serrated edge remains sharp through use providing a long-lasting cutting edge that maintains its ability to slice and size the toughest residue as it wears. Even at the highest speeds, the SoilRazor VT retains durability and sharpness.
"Our customers recognize a difference with this blade and the response has been very positive," says Curt Davis, marketing manager for Krause Corp., developers of the new Excalibur blade that also leverages SoilRazor VT's technology. "The serrated edge is able to capture and slice residue very effectively — most disc blades have rounded edges that allow residue to slide off easily."
Developed in Hamilton, Ontario, the SoilRazor VT uses a proprietary boron alloy steel coupled with Ingersoll's unique processing technology to provide unmatched hardness, flexibility, sharpness and wear resistance.
The SoilRazor VT is currently available to North American crop producers for vertical tillage machinery through select OEMs.
For more information, contact Steve Kertesz at skertesz@IngersollTillage.com.