Updated April 26, 2023:
Claas stated in an April 25 press release that AgWest Ltd. will continue to carry the Claas line of equipment.
Eric Raby, Claas senior vice president – Americas said, "The transition for Claas customers should be seamless. They will be supported at the same retail locations with the same staff; by a group of investors who have a history of international success and deep understanding of the Claas brand."
AGCO welcomed the April 17 announcement from Mechan International of its acquisition of Toromont subsidiary AgWest Ltd. in Manitoba, Canada. Mechan, part of the Netherlands' Zweegers Equipment Group, brings global sales and service experience with AGCO's full line of products, including its Fendt, Massey Ferguson, and Challenger brands. The Manitoba dealerships will continue operating under the AgWest name and will retain its current locations, leadership team, and employees for continued service excellence to AGCO customers.
"AGCO is very excited to welcome Mechan to the Manitoba area," said Bill Hurley, vice president, AGCO Distribution - Americas. "AgWest is an established leader in Manitoba's ag community, and Mechan's ownership brings expanded capabilities, investment, and international perspective to the table. Mechan's resources offer tremendous Farmer First focus and substantial growth opportunities for AGCO products in Manitoba, especially for our Fendt brand as it continues its very successful expansion into the region."
Hurley continued, "AGCO also extends our sincere appreciation to Toromont for 20 years of support and dedication to Manitoba's farmers. The Toromont team built tremendous awareness of AGCO's brands in the area, and we wish them well as they shift focus to their core businesses."
---
Click here for more Industry News.
For the latest news on dealer growth, including acquisitions, consolidations and new locations, visit our
Dealers on the Move feed
.
Dealers on the Move is brought to you by
Pinion.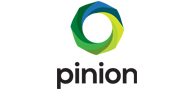 Get ready for growth! Take a deep dive into financials, project ahead, benchmark against the industry, and get tools to make sound decisions that strengthen your operations and position your dealership for long-term success.