Waco, Texas — WCTractor, a fast-growing Kubota dealership group has purchased the Waco-based assets of Tipton International. With the acquisition, WCTractor adds a Waco location to its existing Texas Kubota dealerships in Bryan, Temple, Navasota and Brenham.
"In Waco, WCTractor looks forward to sharing the 'Best-in-Class' experience that our customers have come to expect. Whether it is through sales, service, parts or rental, we are excited to earn the business and trust of the community," President Chris Wackman said. "Tipton International served the area for decades and we couldn't be more thrilled for the opportunity to partner with the community for decades to come."
Since 1939, WCTractor has served Central Texas through its area dealerships. Currently a Kubota "Circle of Excellence" dealer — given only to the top 15 dealers in the nation — WCTractor currently holds Kubota Elite and Kubota Service Elite designations at each of its locations.
In addition to the Kubota brand, WCTractor plans to sell and rent Landpride, Bushhog, FAE and Armstrong Ag products at the new Waco location.
WCTractor is a 10-location dealership group based in Brenham, Texas.
For the latest news on dealer growth, including acquisitions, consolidations and new locations, visit our
Dealers on the Move feed
.
Dealers on the Move is brought to you by
Pinion.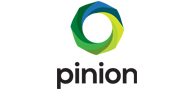 Get ready for growth! Take a deep dive into financials, project ahead, benchmark against the industry, and get tools to make sound decisions that strengthen your operations and position your dealership for long-term success.