WCTractor has purchased the assets of W.A. Virnau and Sons, commonly known as Virnau Sealy Tractor. With the acquisition, WCTractor adds a sixth Kubota location to its group that will serve the Sealy, Texas, area and the communities of rapidly expanding western Houston.
WCTractor will continue to offer Kubota tractor, hay and turf products in Sealy and will add Kubota construction equipment to the location. Additionally, WCTractor plans to bring a full line of Kubota rental equipment to the Sealy market.
For the latest news on dealer growth, including acquisitions, consolidations and new locations, visit our
Dealers on the Move feed
.
Dealers on the Move is brought to you by
Pinion.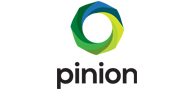 Get ready for growth! Take a deep dive into financials, project ahead, benchmark against the industry, and get tools to make sound decisions that strengthen your operations and position your dealership for long-term success.
---