Kenn-Feld Group is pleased to announce the opening of their Fort Wayne, Ind., location.
Kenn-Feld Group will be offering a broad selection of new and used John Deere lawn mowers, gators, compact utility tractors, and compact construction equipment to residential and commercial customers. 
"We are excited to bring our operation into the city of Fort Wayne," said David Bleke, Location Leader. "Our new location is now Fort Wayne & Allen Counties' exclusive John Deere Dealer, bringing us closer to some of our existing customer base and better servicing new customers in Noble and Whitley Counties."
"We work to match a customer with the appropriate equipment to accomplish their tasks. We believe our strengths of providing excellent customer service, an extensive parts inventory, a well-trained service team, and a sense of urgency will provide the residents of Fort Wayne with a partner to keep their John Deere equipment operating the way they wish."
In addition to John Deere, we also offer Stihl, Toro, Boss, Snow-Ex, Honda equipment, parts, and service.
This location is Kenn-Feld Group's 9th location with 3 in Indiana (Fort Wayne, Woodburn, & Angola) and 6 in Ohio (Van Wert, Coldwater, Archbold, Napoleon, Edgerton, & Wauseon).
---
Click here for more Industry News.
For the latest news on dealer growth, including acquisitions, consolidations and new locations, visit our
Dealers on the Move feed
.
Dealers on the Move is brought to you by
Pinion.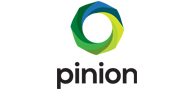 Get ready for growth! Take a deep dive into financials, project ahead, benchmark against the industry, and get tools to make sound decisions that strengthen your operations and position your dealership for long-term success.