Sydenstricker Nobbe Partners (SNPartners), family-owned and full-service John Deere dealer group, announced April 20 it is opening a new store in Wayne City, Ill. The 50,000-square-foot facility will open on May 1, 2023. This newly constructed space will replace the company's existing Wayne City location, bringing more jobs to the area and expanded services to customers.
The store, built from the ground up, is designed to fit customers' needs and make room for SNPartners' commercial application division (CAD) and its team of specialized technicians. It features a vast equipment showroom, shop, parts storage and division offices. In addition, there is a dedicated training area that will be used for educational purposes and workshops.
"As someone who grew up in the area, I'm honored to be part of what SNPartners is doing to invest in local economic growth while catering to the needs of this community," said Adam Bunting, division general manager. "The new store is about 45,000-square-feet larger than the previous space, allowing for a greater equipment inventory and specialized services. This also means we've been able to hire additional employees and are always looking for more talented teammates."
The local leadership team will consist of Crandon Irwin, retail manager, and John Colgrave, service manager. Under their leadership, the Wayne City location will bring increased offerings to the local community and be better equipped to serve its customers' needs.
---
Click here for more Industry News.
For the latest news on dealer growth, including acquisitions, consolidations and new locations, visit our
Dealers on the Move feed
.
Dealers on the Move is brought to you by
Pinion.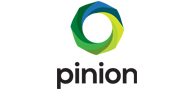 Get ready for growth! Take a deep dive into financials, project ahead, benchmark against the industry, and get tools to make sound decisions that strengthen your operations and position your dealership for long-term success.