Enns Brothers Ltd., and S.H. Dayton Ltd., both of Manitoba, have entered into an agreement where Enns Brothers will acquire 100% of the operating assets of S.H. Dayton Ltd., according to an article from
Real Agriculture. 
Enns Brothers is a John Deere dealer network with over 350 employees and agriculture equipment dealerships in eight Manitoba communities.
Founded in Newdale in 1961, S.H. Dayton Ltd. opened its Shoal Lake location in 1979. The dealership was purchased from Jim Dayton by Keith Martin, Peter Baydak, and Calvin Harrison in February 1994.
While Keith, Peter, and Cal have decided not to continue in their current roles, Enns Brothers says that Dale Martin and Craig Geekie, who have been with the organization for over 20 years, will take on the leadership of the Dayton branch.
Ray Bouchard, Enns Brothers president, says they are excited to have the knowledgeable S.H. Dayton Ltd. group join Enns Brothers.
Enns Brothers is on the Farm Equipment Dealer 100™ (a ranking of the top 100 North American farm equipment dealers — by number of locations, which provides information on total and ag stores, brands, geographies served, employees, history, executives and ownership/company profile information
For the latest news on dealer growth, including acquisitions, consolidations and new locations, visit our
Dealers on the Move feed
.
Dealers on the Move is brought to you by
Pinion.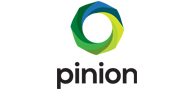 Get ready for growth! Take a deep dive into financials, project ahead, benchmark against the industry, and get tools to make sound decisions that strengthen your operations and position your dealership for long-term success.