On Feb. 28, 2023, the ownership group of Parallel Ag sold its interest in Kubota of Omaha to LDI of Hays, Kan. Parallel Ag signed a letter of intent at the end of 2022 and finalized the transfer of the Kubota location shortly following. Kubota of Omaha, a 17- employee dealership was included in the recent merger between Livingston Machinery Company and Ag Solutions Group, to form Parallel Ag in January 2023.
"The decision was made to explore options for selling the dealership due to Parallel Ag's focus on commercial agriculture. Kubota of Omaha primarily serves the construction industry and homeowners in the Omaha metro area", said Shawn Skaggs, CEO/President of Parallel Ag. "LDI was an ideal candidate based on their geographic proximity and existing ownership of another Kubota location."
LDI, now a 12-store dealership, assumed control of the Omaha location as of March 1, 2023. Both Parallel Ag and LDI believe this will provide Kubota of Omaha with the greatest potential for growth and continued success. Parallel Ag, a 12-store dealership across 6 states throughout the Southern Plains and Midwest, will remain focused on growing services for commercial ag customers.
For the latest news on dealer growth, including acquisitions, consolidations and new locations, visit our
Dealers on the Move feed
.
Dealers on the Move is brought to you by
Pinion.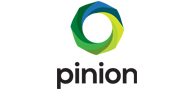 Get ready for growth! Take a deep dive into financials, project ahead, benchmark against the industry, and get tools to make sound decisions that strengthen your operations and position your dealership for long-term success.
---