Omaha, Neb. — Dec. 20, 2022 — When Boyd Cat made their exit from the agricultural equipment business, Claas made a commitment to their Kentucky and southern Indiana customers to find the best way possible to deliver the service and sales they deserved. Claas immediately addressed the first of those needs – service – by contracting with a different dealership: Ag Revolution. However, that was not intended to be the long-term solution.
After careful examination, Claas has decided to take a more hands-on approach by investing in its own retail operation, with a new facility slated for western Kentucky. An aggressive timeline calls for a service team and parts facility to be in place before the 2023 fall harvest, while permanent full-service facilities are constructed. Ag Revolution will continue to provide service during the transition as well.
"We have locations identified for our new operation, as well as a temporary facility to meet the immediate demands of our valued customers," explained Eric Raby, Claas senior vice president – Americas. "We will be ready to offer sales, service and parts in the area for the wheat harvest in late Spring."
"Ultimately, our new retail operations will serve those customers once covered by Boyd Cat, however, our new operations will include not just combines, but the entire Claas product portfolio," said Raby. "Having grown up on a farm myself in western Kentucky, I am especially excited to see the complete Claas brand finally be represented in a manner customers deserve and have come to expect."
Related Content:
For the latest news on dealer growth, including acquisitions, consolidations and new locations, visit our
Dealers on the Move feed
.
Dealers on the Move is brought to you by
Pinion.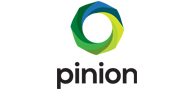 Get ready for growth! Take a deep dive into financials, project ahead, benchmark against the industry, and get tools to make sound decisions that strengthen your operations and position your dealership for long-term success.
---