Apple Farm Service Inc. has been in the area since 2013 and officials broke ground Tuesday on an expansion project in West College Corner, Ind., according to a report in the Springfield News-Sun.
"Apple Farm Service will be more than doubling their current size with this project," Justin Moorman from Game Construction to the paper. "The current showroom will be dismantled with two buildings being constructed to each side of their current service shop. The left building will be a large showroom with sales offices, parts counter, parts offices and parts storage," he said.
The right building will be an additional service shop to accommodate small to large equipment, Moorman said..
Apple Farm Service is a family-owned dealership that was opened in 1956 by Henry Apple. There are 5 locations — 4 are in Ohio and one in Indiana.
Brands carried by Apple Farm Service are Case IH, New Holland, Kinze, Kioti, Kubota, Grasshopper, Bad Boy and dozens more.
For the latest news on dealer growth, including acquisitions, consolidations and new locations, visit our
Dealers on the Move feed
.
Dealers on the Move is brought to you by
Pinion.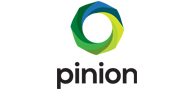 Get ready for growth! Take a deep dive into financials, project ahead, benchmark against the industry, and get tools to make sound decisions that strengthen your operations and position your dealership for long-term success.
---