Apple Farm Service has announced the addition of their newest location in Washington Court House, Ohio. Beginning April 1st, the Washington Court House location of Baxla Tractor Sales will be owned and operated by Apple Farm Service.
Baxla Tractor Sales will continue to operate their two other locations in Seaman and Batavia, Ohio. These two locations will not see any changes and will operate under the same management that their customers have been accustomed to.
"I'm happy we could work together on this transition," said Chris Baxla, owner of Baxla Tractor Sales Inc. "I've known Bill Apple for years. Our businesses are very similar. We both operate family owned businesses with the values and virtues you expect with such. I am fully confident that the team at Apple Farm Service will continue to serve our Washington Court House customers with the same level of service and respect they've received under our management."
Apple Farm Service will carry most of the brands that the former Baxla Tractor location carried. Some of these brands include; New Holland, Kioti, Kuhn Knight, Kuhn Krause, Bush Hog, MacDon, and many others.
Future store manager, Matt Apple, explains his plan for success, saying, "We want to keep the talented group that is already there. They are the experts customers are familiar with, and they are already familiar with the best ways to serve you. As we continue to grow, we'll be adding more to the family to help support and serve you better."
For the latest news on dealer growth, including acquisitions, consolidations and new locations, visit our
Dealers on the Move feed
.
Dealers on the Move is brought to you by
Pinion.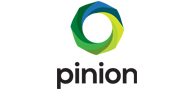 Get ready for growth! Take a deep dive into financials, project ahead, benchmark against the industry, and get tools to make sound decisions that strengthen your operations and position your dealership for long-term success.