For the latest news on dealer growth, including acquisitions, consolidations and new locations, visit our
Dealers on the Move feed
.
Dealers on the Move is brought to you by
Pinion.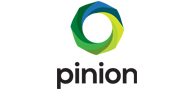 Get ready for growth! Take a deep dive into financials, project ahead, benchmark against the industry, and get tools to make sound decisions that strengthen your operations and position your dealership for long-term success.
REGINA, Sask. — Aug 10. — Canada West Harvest Centre has announced plans to open a new dealership in Yorkton, SK. Their latest edition, which will open during the 2017 harvest season, is the dealership's fourth store to open in 3 years.

It joins three other Canada West Harvest Centre locations in Regina, Saskatoon and Swift Current.

"We are very excited to open our fourth dealership and are very proud of our growth in Saskatchewan," said Doug Tibben, general manager of Canada West Harvest Centre. "Providing our customers with the best and most efficient service is our number one goal. Our new location and upgrades to other locations will allow us to support more customers in a timely manner."

There has been a continued increase in Claas sales and service needs across Western Canada. Claas of America and its dealers have made it a top priority to meet this demand with additional facilities and superior customer support.

"Western Canada continues to be a growing market for us, and it's great to know we have dealers on the ground who are taking advantage of this growth and expanding their presence to serve the broader market," said President and General Manager – Sales, Eric Raby. "Canada West Harvest Centre continues to impress us as well as their customers, and we look forward to watching them grow."

The new location will open at 570 Broadway Street East, Yorkton, SK. For more information, call 306-828-2300 or email info@cawhc.com. The location is now hiring sales, service and parts personnel. Visit cawhc.com for employment opportunities.