Butler Ag Equipment, a now 20-store AGCO and Claas dealer based in the Dakotas, recently announced its 20th location in Sidney, Mont., according to a report from Roundup Web. This is Butler's first location in Montana.
The location will offer the full line of AGCO equipment, including Fendt and Massey Ferguson, as well as carry Claas combines.
"We are excited to add a Sidney location to our growing Butler Ag family. The Sidney store will further assist our efforts in providing the best service, parts and sales to current and future customers of the Sidney area and surrounding communities," said Twylah Blotsky, president,& CEO, Butler Ag Equipment, in the Roundup Web report.
For the latest news on dealer growth, including acquisitions, consolidations and new locations, visit our
Dealers on the Move feed
.
Dealers on the Move is brought to you by
Pinion.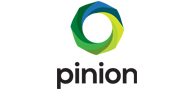 Get ready for growth! Take a deep dive into financials, project ahead, benchmark against the industry, and get tools to make sound decisions that strengthen your operations and position your dealership for long-term success.