Farm Equipment editors encounter a variety of articles, social media posts, podcasts and videos that offer a unique look at various aspects of our great farm machinery industry. Here is our favorite content from the past week from across the web. "Best of the Web This Week" is brought to you by CLEANFIX. 
---
---
This 3-minute video featuring dealer executives Darrell Pankratz (Prairieland Partners) and Jeremy Ostrander (Agrivision Equipment Group) provides a personal look at the joint venture of these two John Deere dealer groups, both of which are Farm Equipment Dealership of the Year recipients.
---
Harry Young Jr. planted the first commercial no-till crop 60 years ago this spring in Herndon, Ky. To help celebrate what would have been Harry's 103 birthday this month, we share a video featuring his son, John, on no-till's historic achievements that grew a revolutionary farm practice from 0 acres to an estimated 110 million acres in 6 decades.
---
This brand new podcast (21 minutes) from John Deere dealer RDO Equipment features an interview with Recruitment Manager Andy Luikens, who brought his a dealership background to RDO. Luikens explains his task of recruiting service technicians for this fast-growing dealer group. NOTE: Service Management is the topic of next summer's DEALERSHIP MINDS SUMMIT in Iowa City.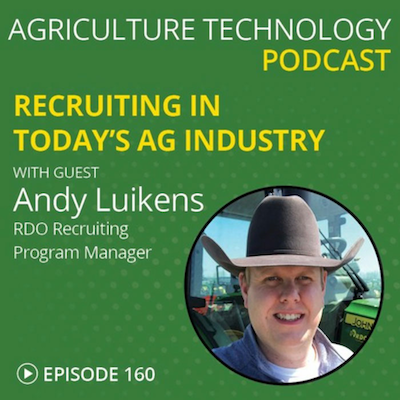 ---
Colin Rush, chief operating officer of Clean Seed Agricultural Technologies, showcases the first SMART Seeder MAX in this video from the company's new assembly facilities in Saskatoon, Sask.

Welcome to our Saskatoon Assembly Facilities for Clean Seed Agricultural Technologies and HOME of the SMART Seeder MAX! @SmartSeeder @cleanseedgroup #plant22 pic.twitter.com/IsCHQzrOCs

— Colin Rush (@colinrush_rush) December 16, 2021
---
Ken Koenig, a third-generation member of the Koenig family, shares a story about his father that shows the John Deere dealership's commitment to Customer Service as part of the dealership's on-going video series, "Stories that Define Us."
---
Check out the new series for other interesting information found from around the web. Is there something you want to share in "This Week"? Send us an email.
---
Best of the Web This Week is brought to you by CLEANFIX.
Proven in the most demanding of ag conditions, CLEANFIX reversible fans provide the most efficient diesel engine cooling and radiator cleaning available. The multi-patented reversing fan technology maintains machine cooling as needed and, when required, provides the strongest blowout of dust and debris -- without halting or slowing operations.

Click here to view past "Best of the Web This Week" updates.