The 5-store, Pennsylvania-based Case IH and New Holland dealer has officially moved its corporate offices to a new 230,000 square foot facility in Mount Joy, Penn., according to a report from PennLive. The report stated the previous facility (located in Elizabethtown, Penn.) had been updated several times before Messick's decided a new facility was required.
The report stated that, "The new facility has indoor and outdoor space for its sales, parts and service departments. The company said the new facility has the capacity to allow for future expansion; the ability to display more equipment on site, both inside and out and has additional parking for both customers and employees.
And the facility also has a seminar space for year-round training and educational opportunities, both for customers and employees."
---
Related Content:
For the latest news on dealer growth, including acquisitions, consolidations and new locations, visit our
Dealers on the Move feed
.
Dealers on the Move is brought to you by
Pinion.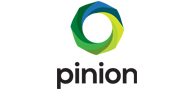 Get ready for growth! Take a deep dive into financials, project ahead, benchmark against the industry, and get tools to make sound decisions that strengthen your operations and position your dealership for long-term success.