According to a report from ArkLaTex, 63-store John Deere dealership United Ag & Turf is relocating its Texarkana, Texas, store. The new location is reportedly under construction and will reside on 22 acres, an upgrade from the previous 10-acre location. 
It was reported that the new location will house more inventory, with the new building expected to be completed by early summer 2022.
For the latest news on dealer growth, including acquisitions, consolidations and new locations, visit our
Dealers on the Move feed
.
Dealers on the Move is brought to you by
Pinion.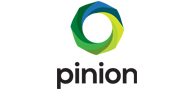 Get ready for growth! Take a deep dive into financials, project ahead, benchmark against the industry, and get tools to make sound decisions that strengthen your operations and position your dealership for long-term success.