RDO Equipment has announced that its three dealership groups — RDO Equipment, Vermeer Australia and Vanderfield — will now be known as RDO Equipment. This action will bring together 29 branches and over 800 staff as one team, focused on the success of its customers across the agriculture, construction, and forestry equipment sectors.
With this change, Vanderfield will become known as RDO Equipment, retiring a brand that has long been synonymous with agricultural machinery across Queensland and Northern New South Wales.  Based in Toowoomba, Vanderfield has been a John Deere agricultural dealer since 1970. The company was originally founded by Gordon Vandersee in 1963 as a Chamberlain dealership.
Based in Fargo, N.D., RDO Equipment was established in 1968 by Ron Offutt.  The company remains rooted in the agriculture sector and is family owned and operated, with Ron's daughter and son, Christi and Ryan, active in leadership roles with the business.
Bruce Vandersee, who served as CEO of Vanderfield for 28 years and remains a director and shareholder of RDO Equipment, said, "Since they invested in Vanderfield nearly 10 years ago, the Offutt family have shared our values and have been great partners to me and my family.  They understand agriculture, take a long-term view, and are committed to investing in our business to provide the highest level of service and support for our customers."
For the latest news on dealer growth, including acquisitions, consolidations and new locations, visit our
Dealers on the Move feed
.
Dealers on the Move is brought to you by
Pinion.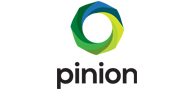 Get ready for growth! Take a deep dive into financials, project ahead, benchmark against the industry, and get tools to make sound decisions that strengthen your operations and position your dealership for long-term success.