RDO Equipment, one of John Deere's largest U.S. dealer groups, has acquired Queensland, Australia farm equipment dealership Vanderfield, according to Farm Weekly. RDO operates 37 U.S. dealership locations in 9 states. According to the ag publication, the acquisition was finalized earlier in November.
RDO Australia CEO Julie Whitcombe said along with taking ownership of Vanderfield, the new company had also completed the acquisition of construction dealer Vermeer Equipment Holdings, following its purchase of a 50% stake in the business earlier this year. She also said that while the final acquisition of Vanderfield was completed last week, RDO had been an investor in the company for about 7 years. She added that RDO would be retaining the Vanderfield brand.
While planning to expand their reach in the Australian market, Whitcombe said, "For now there is a lot of work to be done consolidating the construction and forestry business, making sure it is working well and supporting the Vanderfield and Vermeer business that is coming into the fold as well."
For the latest news on dealer growth, including acquisitions, consolidations and new locations, visit our
Dealers on the Move feed
.
Dealers on the Move is brought to you by
Pinion.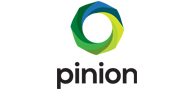 Get ready for growth! Take a deep dive into financials, project ahead, benchmark against the industry, and get tools to make sound decisions that strengthen your operations and position your dealership for long-term success.