Case IH dealer Bane-Welker announced the company has purchased the sales and service areas of the Evolution Ag dealerships in Circleville, Utica and Plain City, Ohio, reports the Journal Review. 
This addition brings the total of Bane-Welker dealerships to 6 in Ohio and 15 overall. The 55-year-old Case IH dealership purchased locations in Georgetown and Wilmington Ohio in 2014 and purchased a location in Eaton Ohio in 2016. Bane-Welker also operates nine locations in Indiana.
For the latest news on dealer growth, including acquisitions, consolidations and new locations, visit our
Dealers on the Move feed
.
Dealers on the Move is brought to you by
Pinion.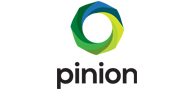 Get ready for growth! Take a deep dive into financials, project ahead, benchmark against the industry, and get tools to make sound decisions that strengthen your operations and position your dealership for long-term success.