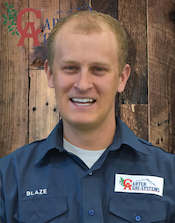 DAVIS, Calif. – Far West Equipment Dealers Assn. (FWEDA) membership elected four new directors and installed officers to the board at the 73rd Annual Membership Meeting held virtually Nov. 5, 2020.
FWEDA is a not-for-profit trade association representing agricultural, industrial, outdoor power and rental equipment dealers. The organization provides a unified voice protecting and promoting the interests of dealers in Arizona, California, Colorado, Hawaii, Nevada, Utah and Wyoming. Established in 1946, FWEDA advocates for dealers at the local, state and national level, and is an affiliate of the national Equipment Dealers Assn.
The newly appointed directors include Blaze Griffin, Richard Arias, Rob Jackson and Mike Dihel. They join the board under the direction of Chairman Bill Garton and Vice Chairman Russell Ball.
Blaze Griffin is the owner of Carter Agri-Systems, an AGCO, New Holland & Massey Ferguson farm equipment dealership with locations in Lund and Winnemucca, Nev., and is the fourth generation working in the family dealership, which was established in 1927.
Griffin was born and raised in the small town of Lund, Nev. He has a degree in Business Management from Brigham Young University.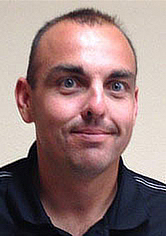 Richard Arias was first introduced to Southwest agriculture when he was 5 years old, when his family began doing custom irrigation for farmers in the Imperial Valley. He joined the family irrigation business in 2001, which was sold to RDO Equipment Company in 2013. Arias is RDO's vice president of sales for the irrigation and equipment business in the Southwest and Mexico operations.
Arias was born and raised in San Diego, Calif., and graduated from the University of San Diego with a bachelor's degree in business administration.
RDO Equipment Co. has more than 75 stores in9 states, selling and supporting agriculture, construction, environmental, irrigation, positioning and surveying equipment from leading manufacturers including John Deere, Vermeer and Topcon. RDO Equipment Co. also has partnerships in Africa, Australia, Mexico, Russia and Ukraine.
Director of Operations West Region for Stotz Equipment Rob Jackson has been with the company for 5 years and developed a passion for the industry and the people in it.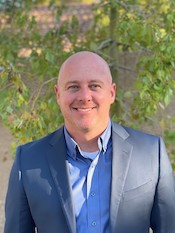 Jackson earned a bachelor's in social science and an MBA from Babson College. Prior to Stotz, he worked in corporate startups, management and sales. Arizona-based Stotz Equipment was founded in 1947 as Arizona Machinery, and currently has 25 locations across 8 western states.
Mike Dihel has worked in the equipment industry for more than 40 years. He is president and general manager for a 3-location New Holland and Mahindra dealership, Beeler Tractor, in Northern California.
Dihel's previous board experience comes from serving two terms on the Mahindra Dealer Council.
Stepping up from board to Vice Chair this year is Russell Ball. Ball joined the FWEDA Board in November 2017. He is currently the South District Manager for 21st Century Equipment, a John Deere dealer with 16 locations across Nebraska, Colorado and Wyoming. In total, Ball has spent 26 years with the dealership.
FWEDA Chairman Bill Garton is serving his 8th year and second term on the board. He has led the board since November 2019. Garton is president of the four-generation, family-owned tractor dealership, Garton Tractor Inc., which was established in the 1940s as Cornforth Tractor. The dealership carries the Kubota and New Holland lines and has 10 locations in Northern California.
Garton joined the Company in 1979 after graduating from the University of Pacific, Stockton.
FWEDA has one additional board opening they are looking to fill, as well as additional committee positions.
"We strive to keep pace with the growing demands of complex technology in today's modern equipment industry," FWEDA President & CEO Joani Woelfel stated. "We transcend all industry business relationships from adversary to collaborative by engaging with other industry leaders at FWEDA events and activities, including annual FWEDA Conferences, Regional Dealer Meetings and Virtual Peer Group Roundtables."
Anyone interested in joining the FWEDA membership, the Board Of Directors or a committee is encouraged to contact Woelfel at ceo@fweda.com or visit www.fweda.com.