There's no doubt about it, diesel is the workhorse of the agriculture sector. Diesel Technology Forum suggests that more than 60% of farm equipment in the USA is powered by diesel fuel, while 96% of the large trucks that transport agricultural produce to logistics canters and final destinations are powered by diesel engines.
Whether its tractors, combines, sprayers or other self-propelled equipment, there is currently little substitute for diesel power. So, against a backdrop of commercial necessity, global climate emergency, new emissions legislation and shifting end-user demands, Ann Schmelzer, General Manager for Agriculture at Cummins looks to the future of diesel.
Powering the Future  
While agriculture has gained headway in electrification with loaders and feed-mixer trucks, no viable alternative to diesel power has yet emerged that can match the intense duty cycles of most agricultural equipment. Not to mention, the combination of operational flexibility, fuel availability, reliability, durability and economical operation that diesel delivers. The majority of today's tractors, harvesters and sprayers still require the high power and endurance of diesel engines — particularly in critical times like the harvest season.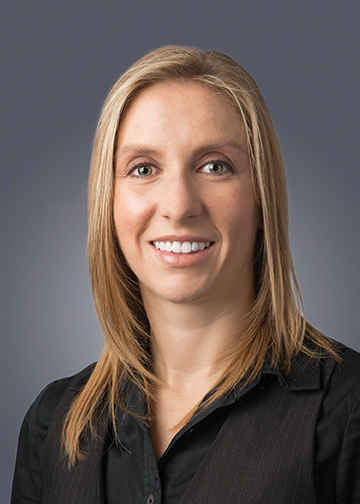 Ann Schmelzer, General Manager for Agriculture at Cummins
Contrary to public perception is the fact that the technology involved in diesel combustion has never been cleaner. Cummins is pushing the diesel engine onto the next rung of its evolutionary ladder with its ultra-clean engines — the Performance Series. Cummins' solution has achieved near-zero emissions levels, presenting a 96% reduction since emissions legislation began in 1999.
Innovative Single Module aftertreatment technology means the engine does not require exhaust gas recirculation (EGR) and ensures that NOx and PM emissions are kept ultra-low. The system is up to 40% smaller and 20% lighter than Cummins' previous system, complementing the Performance Series' smaller, lighter engine design. Improved aftertreatment does not affect engine performance, since the Performance Series delivers on average 10% more power and 20% more torque across the 75-321 kW range when compared to previous models.
Beyond the fuel efficiency gains Cummins Performance Series brings, an even lower carbon footprint can be achieved with B20 biodiesel or hydrotreated vegetable oil (HVO) renewable fuel. Compared with conventional fossil-based fuel, HVO offers the potential to reduce greenhouse gas emissions by 40-90%, depending on the feedstock of the fuel.
Developments to integrate the diesel engine into a sustainable future are, however, just part of the picture. Key to embracing changes across the industry will be OEMs' appetite to collaborate with power manufacturers to find the appropriate solutions and meet market demand. The great diversity of agricultural equipment design and working conditions means that power solutions can never be a one-size-fits-all approach. This has been evident with first-mover manufacturers diversifying their product portfolios to include full electric, hybrid, methane and hydrogen technologies — all supported by a longstanding and proven diesel platform.
Electric Dreams
While electrification is one of the most significant trends in road transport today, its impact in agriculture is perhaps not surprisingly focused on lighter-duty yard equipment. Currently, battery technology doesn't stand up to the heavy-duty cycles and long working days of farm life.
But progress is being made — many equipment manufacturers used the Agritechnica show last year as the springboard to display electric machine concepts, while Cummins highlighted its in-house battery power capability with 39kW and 35kW battery packs. The company's investment in battery technology ensures it is fully prepared for increased market adoption.
So, could we see more electric powered equipment in future? Undoubtedly. Perhaps not heavy-duty tractors or combine harvesters just yet, but smaller, lighter-use equipment working in the yard and close to charging points provides a significant opportunity. Cummins recently showcased its fully-electric mini excavator test machine, powered by 8 BM4.4E flexible battery modules. At 35kWh, the machine is a test platform for Cummins lithium-ion battery technology across a wide range of installations.
The Rise of Hybrid?
Hybridization could be a feasible way to bridge the gap between full-electric and diesel for larger machines. Combining the power density of a clean diesel engine, with the option to run on batteries when appropriate, full hybrid powertrains offer farmers more flexibility with heavy-duty, time critical operation, or areas with little or no charging infrastructure.
Mild hybrid is an often talked about technology that sees a smaller battery and motor generator married with a clean diesel engine. The motor generator can create electricity and boost engine performance by using stored energy to provide torque and/or power implements. Although not used for full electric propulsion, mild hybrid technology can deliver a performance boost, while increasing fuel efficiency and reducing overall emissions.
While hybrid systems have been proven in on-road applications; cars, buses and trucks, they have had only minor impact in the off-road industries so far. The challenge in agriculture is the longer payback period for the additional cost of the technology. While it has been largely supported by government subsidies for on-road applications, there isn't currently a similar strategy for agricultural machinery.
Natural Gas — Is It Just Hot Air?
Another power option that's got everyone talking is natural gas power. Providing the opportunity to develop a circular economy, it delivers near diesel-like performance with low emissions and the potential to increase farm decarbonization. Biogas from manure digesters contains over 50% methane and when refined can be used to generate electricity as well as fuel natural gas powered equipment.
Recently, Belarussian firm Gomselmash have launched their first natural gas powered harvester, powered by a 350 hp Cummins 12 litre natural gas engine. These engines can run on compressed natural gas (CNG), liquified natural gas (LNG) or biomethane, reducing CO2 emissions by around 15%, compared to its diesel equivalent. The harvester claims to have enough storage capacity for 10 hours work at full engine load, or 12 hours at lighter duty operation, highlighting the viability of natural gas as a power option.
Finding the Best Solutions
The reality of near-future power solutions is likely to be a combination of electrification, hybridization and ultra-low emission gas and diesel technology. Cummins is committed to developing solutions for global agriculture's requirements and continues to progress gains in energy efficiency, emissions reduction and lower running costs for customers. This is through a range of technologies, not just electric and renewable fuels, but demonstrating diesel's expanding capabilities in a sustainable future with ultra-clean diesel and low-carbon biofuel.
For global agriculture, duty cycle, long working days and often remote operating location means there is no real 'one size fits all' power solution. With a population set to grow to more than 9 billion by 2050, the global need for food will increase and so will the demands on the agricultural sector. Investing heavily in R&D ensures Cummins can deliver a diverse power portfolio.
What transpires is that it's not just about providing new power solutions because they're popular, it's about giving customers the power of choice and bringing the right power solutions for multiple duty cycles to the table. The advances in ultra-clean diesel technology demonstrate that it will continue to be the chosen power source for heavy-duty machinery, certainly for the foreseeable future. However, we cannot ignore the potential for energy diversity and Cummins' acquisitions position it well to meet this challenge.  
Cummins Performance Series
"Performance has a name"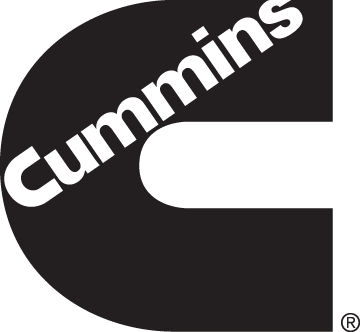 Since our first engine for agriculture was manufactured in 1919, Cummins has powered equipment for some of the world's leading manufacturers. Around 1 million Cummins engines are in operation around the world in combine harvesters, tractors, sprayers and specialist autonomous equipment.
From 2.8 to 19 liters, Cummins engines are tailored for farm performance, helping you get the job done even in the most challenging environments. Our worldwide service network covers more than 190 countries across 6 continents – we're there for you, wherever you are.
For more information visit cummins.com.