TERRE HAUTE, Ind. — Bane-Welker Equipment announced an expansion at its Terre Haute location. The company is adding to its shop space in order to fulfill customers' service needs.
"Our company as a whole has an impressive reputation for providing excellent customer service and knowledge to customers," said Jason Bane, president. "With the addition of sprayer sales and service, we simply need more space. Customers can expect to see all of the same familiar faces working in the stores, as well as some new faces as we continue to grow."
Bane-Welker in Terre Haute is not only expanding its physical space for service, it is also expanding products and brands offered.
"The addition and expansion of products such as Precision Planting equipment, Kubota brand hay equipment, Unverferth toolbars, Case IH application equipment and Case IH Patriot and Miller brand sprayers has increased the demand for additional techs in our shops," said Ty Crone, territory sales director in Terre Haute. "This growth is a positive sign for our customers and speaks to the dedicated commitment Bane-Welker has to its communities."
For the latest news on dealer growth, including acquisitions, consolidations and new locations, visit our
Dealers on the Move feed
.
Dealers on the Move is brought to you by
Pinion.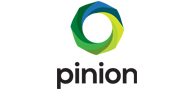 Get ready for growth! Take a deep dive into financials, project ahead, benchmark against the industry, and get tools to make sound decisions that strengthen your operations and position your dealership for long-term success.