Casual parts counter conversations or chewing the fat on a service visit have long been catalysts for capturing a customer's business. Face-to-face interaction and the ability to "read" the purchasing interest or intentions of farmers are tools of the trade for savvy salespeople.
While relationships will always serve as the foundation for sales, service and parts business for dealerships, the building blocks of those relationships are evolving as generational transition comes to many U.S. farms. 
According to the 2017 Census of Agriculture, the average age of all U.S. farm producers was 57.5 years, up about 1.2 years from 2012 data. With age comes experience, as producers averaged more than 21 years farming on their current operation. 
Dealers acknowledge the evolution and also their need to evolve to accommodate the economic objectives and equipment expectations of the next generation of decision-makers on the farm.
"The next generation is generally less brand loyal and will continue to be. They are more transactional and price is very important to them," says Owen Palm, president of 21st Century Equipment, a 16-store John Deere dealership based in Nebraska.
"There isn't that same history or relationship with salespeople that the next generation's predecessors had or have," Palm says. "There's going to be more purely numbers-based transactions than those kitchen table conversation deals. Strictly business, and farmers being very direct about wanting to know what the machine's capabilities are and return on investment."
Dollars and Sense
While adoption of precision farming technology is nothing new for farm customers or dealerships selling and supporting the tools, the value proposition
is changing.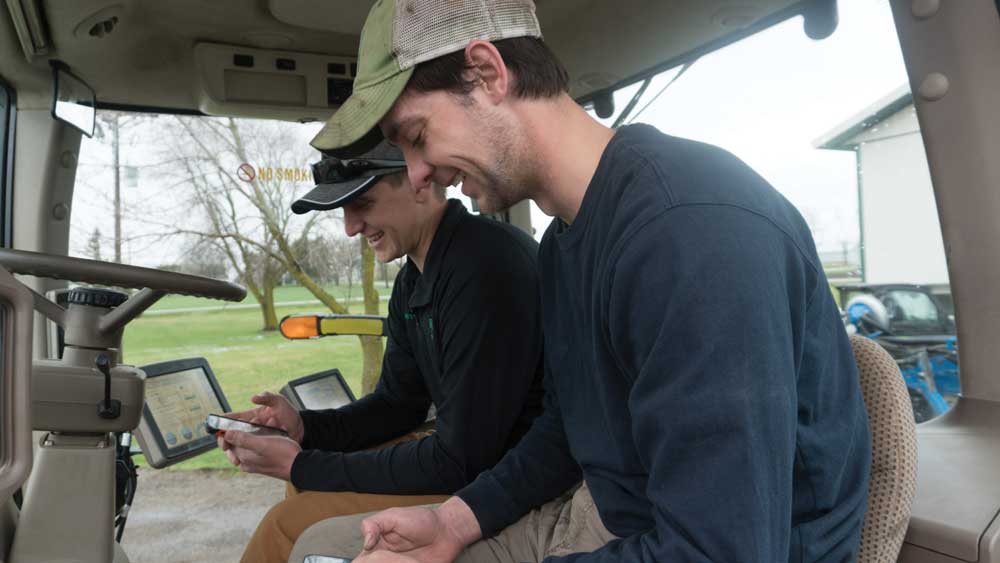 As generational transition continues on farms, farm equipment dealers see relationships becoming more data-driven, with younger farmers more focused on technology ROI with a CFO mentality.
Palm and other dealers point to increasing expectations for the performance and profit that precision technology can deliver to farm operations, with clearly defined ROI becoming the norm.
Nearly a decade ago, HTS Ag, an independent precision dealership based in Harlan, Iowa, started penciling out ROI on specific products, including planter row clutches, to provide customers with an economic snapshot of equipment payback.
"It was just a simple spreadsheet and we'd work with their numbers," explains Adam Gittins, general manager of HTS Ag. "We would take the total acres the customer is going to cover based on what they expected, do the math on what clutches would save them and put that into real dollars for how it would impact their operation. A lot of times, it was 1 year or less return on investment."
Providing the financial confidence to customers in their rate of ROI proved to be a stellar sales tool, but Gittins says incoming decision-makers on the farm now want to dig even deeper into the economic advantages prior to purchase.
More often, farmers want to understand how the technology works in addition to the financial value it will add to the operation, Gittins says. "There's a fundamental shift where the younger generation likes and understands technology because they've grown up with it. But as dealers, our entry point into that conversation is still explaining to them what it's going to do for them in the field and what benefits they're going to see while they're operating the machine."
2020 Farm Equipment Dealership of the Year, AgriVision Equipment, developed an ROI calculator to provide a true cost of ownership evaluation for customers. Jamie Brand, director of business development, helped create a planter specific ROI calculator that allows for real numbers to be used when talking through technology purchases with customers. 
One of the assumptions made when working farmers through the ROI model is that equipment is fully optimized. One example Brand offers is comparing the value of a JD Max Emerge 5e vs. JD ExactEmerge, along with potential reduced inputs and yield increases during the time of ownership.
---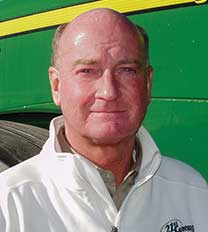 "There's going to be more purely numbers-based transactions than those kitchen table conversation deals. Strictly business…" – Owen Palm, President, 21st Century Equipment
---
"We start looking at more acres per day because on average ExactEmerge planters in our area are running 7-7.6 mph, vs. 5-5.2 mph on planters that don't have brush belt and IRHD technology," he explains. "So, we're gaining speed, and if it costs $150 an hour for the tractor to run, and we're getting 50-53 acres done vs. 42, we're putting less hours on the tractor."
The AgriVision Equipment team typically has a series of 8 questions they will plug into the calculator and walk customers through with the goal of helping growers evaluate the impact of how a new technology investment can have on their operation.
For planters, the first two questions are how many acres of corn and soybeans does the customer grow. Then they will ask how often the customer trades planters followed by what yield increase the customer expects to achieve with the technology for both corn and soybeans.
They then ask if the customer expects to be able to reduce soybean seeding rates, with better downforce, better seed-to-soil contact and
better singulation.
"This typically leads to a conversation about what population should we be planting and soybeans," Brand says. "In most case growers believe they can drop their population by 8-10%, so they want to know what kind of seed savings that pencils out to."
They then ask how the customer markets their grain and what they believe they can market it for in the coming year.
"We then figure out the investment difference a grower would spend between an ExactEmerge vs. MaxEmerge 5e. We plug that into the spreadsheet," Brand says. "Then we look at true cost of ownership, based on the field performance we've tested with these planters and how many years customers keep them."
Calculations are made based on the customers responses; an ROI number is determined with a specific dollar amount. While the dollar figure can differ, Brand says on average, customers see 400-600% return on investment with planters during an average of
1-3 years.
Generalists to Specialists
While salespeople have been counted on to nurture customer relationships by developing a rapport, which can lead to long-term loyalty, dealerships are seeing some of that erode as the next generation of customers move into farm management roles.
"To some degree, our more senior salespeople are potentially having trouble connecting with the next generation because there is a gap," Palm says. "We see that next generation being much more informed when they come into the dealership. They've done their research online and our salespeople better be able to answer questions about why our product is better than a competitor's."
Palm's plan for the future is two-fold. As senior salespeople retire, 21st Century is looking to hire younger, entry-level salespeople who may already have relationships with the younger generation farmers. 
But the other aspect is training new salespeople to be specialists rather than generalists on products. Palm says for years, salespeople were expected to know how to sell everything from lawn mowers to combines. But it will be hard to sustain that mentality as younger farm customers expect salespeople to be product experts and "earn" their business with expertise, not necessarily experience.
"We're already seeing that next generation customer who comes in and has spent days, maybe weeks surfing the web and researching products," Palm says. "We've got to have the talent there that can adapt, be knowledgeable and agile to be much more of a technical salesperson than a
traditional one."
Two years ago, 21st Century created product specialist positions to focus on specific equipment including self-propelled forage harvesters, sprayers and seeding. While still sales-focused, the entry-level positions are designed for recent college graduates who can develop a knowledge base on particular product and be the point person for demonstrations, clinics or specific product details.
---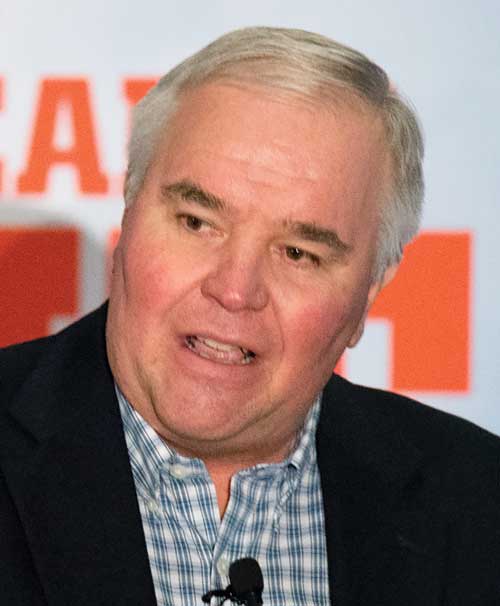 "As operators figured their benchmarking out, they were looking for application of their information. What do I do with the data to really move the needle in my company…" – Arlin Sorensen, Founder, HTS Ag
---
"There's also going to be a lot more cross-functional collaboration between the departments in the sales process vs. just generally serving customers," Palm says. "Service expectations for both a quality service and parts availability are going to be more stringent than they were with the
last generation. 
"Tolerance for equipment rework or for us not having parts on hand is going to be much less, in part because the next generation won't necessarily have that standing relationship with us. That's another reason why specialization will be important." 
Business Minded
The last several years have forced today's farmers to be more discerning with their expenditures and keeping a close eye on the bottom line, but the next generation will likely be even more business savvy, says Arlin Sorensen, founder of HTS Ag. Even in family farming operations, he expects the future decision makers to lead with a "CFO kind of mindset."  
"The size of these operations is continuing to grow, which means there's going to be more to manage — employees, HR issues, etc. — and so we're seeing customers really managing the business from purely a numbers perspective," Sorensen says. "Finance is becoming a bigger part of their business strategy than their predecessors."
Sorensen sees opportunities for dealers to evolve their business as well to provide what he views as "consultative" services to farm customers that extend beyond traditional parts and service.
"What we're going to see over the course of the next few years is, operations become larger and more complicated, they're going to be coming to us for more consulting advice, around strategic planning," Sorensen says. "It's what we've seen on the IT side as that industry evolved.
"As operators figured their benchmarking out, they were looking for application of their information. What do I do with the data to really move the needle in my company? I see the same opportunity coming for equipment dealers willing to work with the next generation of farm managers in that long-term economic planning role, wrapping it around equipment and technology objectives."
A well-researched and economically conservative future customer also puts pressure on dealers to deliver more than just a product or service. It's got to be an experience, that complements other business partnerships they have in place, says Rob Schmidt, COO of TruAcre Technology, an independent precision service and consulting firm in Muscatine, Iowa. 
He says the next generation of farmer has to figure out one of two things on their farm; how to charge a premium for their product or figure out how to be the lowest cost producer they can, by being the most efficient business operator.
"Some customers have been really bad business managers, but good farmers and they've made really good money. They've been able to make it work. That's going to be more and more difficult," Schmidt says. "They're going to have to have in their operation, the ability to be a good farmer and a good business manager. Those guys exist today, but we'll see more of them in the future. We'll have to."
For Schmidt and TruAcre, the inroad to helping those future farm leaders will be through farm data and agronomic services. For many dealers, finding the right fit into their business with data-driven services is a work in progress. 
But it's likely going to be a key piece of the decision-making puzzle for the next generation of farm customers. "We're not there yet, but just thinking about the dynamic on some farms now, but likely in the future, there's going to be a technology consultant or dealer, a fertilizer dealer, an equipment dealer, a separate agronomist and then maybe a third party who comes in and does custom application," Schmidt says. "Someone is going to need to simplify that communication for customers."  
---
Learn More
---
See More from this Report
How Will Ag Do Business in 2030?
Defining Dealer-Customer Relationships of the Future with Dollars & Sense
Dare to Dream: How Might Dealer Facilities Evolve by 2030
How to Innovate Your Dealership Through a Changing Market
Young Growers Expect High Levels of Customer Service from Dealers
---