Construction began August 20 on a new Koenig Equipment facility in Franklin, Ind. The full-service John Deere agriculture, lawn & garden, and compact construction dealership will be relocating from its current facility on Earlywood Drive.
CEO Aaron Koenig attributes the relocation to the support of customers in the Franklin and surrounding communities. "This building project is the single largest capital investment in Koenig Equipment's 116-year existence. It represents our commitment to the customers we serve and allows our employees to work safely and efficiently to deliver value."
The modernized 25,000 square foot facility, conveniently located at 1280 Sloan Drive off US Route 31 in Franklin, Indiana is slated to open to the public in March 2021 in time to fully support customers during the critical planting and hectic mowing seasons. The design-build contractor is Ferguson Construction Company from Greenfield, Indiana and this new facility is its eleventh major construction project with Koenig Equipment.
The most notable aspect of the new facility will be a large service shop with dedicated areas for agriculture, lawn & garden and compact construction equipment. "By combining our mobile service capabilities with a shop sized to handle even the largest combine, and a parts department with capacity to spare, we can deliver uptime to customers like never before," says Koenig. In addition, the retail space will house multiple lawn & garden equipment displays making for a pleasant buying experience throughout the year.
For the latest news on dealer growth, including acquisitions, consolidations and new locations, visit our
Dealers on the Move feed
.
Dealers on the Move is brought to you by
Pinion.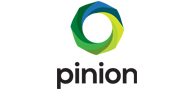 Get ready for growth! Take a deep dive into financials, project ahead, benchmark against the industry, and get tools to make sound decisions that strengthen your operations and position your dealership for long-term success.