ATLANTA – Atlas Equipment, based in Marietta, has expanded its product offerings with the addition of Massey Ferguson and Hesston equipment lines at its Calhoun location. New inventory is now available. 
"Agricultural customers demand reliability and quality," according to Jim Freeman, president of Atlas Equipment. "Massey Ferguson and Hesston brands offer more than 160 years of unmatched innovation and experience in producing products that exceed customer expectations."
Massey Ferguson brings an intrinsic understanding of the agriculture industry and has created products that match customer needs to complete projects efficiently and precisely. The lineup includes a full range of tractors, loaders, tedders, disk mowers, balers and other hay equipment.
"We strive to provide the highest quality products to keep our customers productive," Freeman said. "In addition to high quality products, our service and support people provide a quality experience after the initial purchase."
In addition to carrying the Massey Ferguson brand, Atlas Equipment provides quality parts and service for all brands of equipment at their facilities. 
For the latest news on dealer growth, including acquisitions, consolidations and new locations, visit our
Dealers on the Move feed
.
Dealers on the Move is brought to you by
Pinion.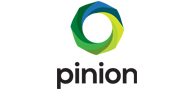 Get ready for growth! Take a deep dive into financials, project ahead, benchmark against the industry, and get tools to make sound decisions that strengthen your operations and position your dealership for long-term success.