Case IH dealer Mitchell Equipment, Atkinson, Neb., has acquired the assets of Beller & Backes in Humphrey, Neb. This is the second location for Mitchell Equipment, reports the Frontier and Holt County Independent. Combined, the two stores have about 75 employees.
"The combination of these two stores will provide a platform to leverage a larger equipment and parts offering, along with a wealth of experience to provide the customer service knowledge operations expect today," Mitchell Equipment, CEO Boyd Mitchell  told the paper.
The full report can be found here.
For the latest news on dealer growth, including acquisitions, consolidations and new locations, visit our
Dealers on the Move feed
.
Dealers on the Move is brought to you by
Pinion.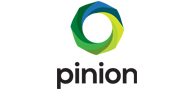 Get ready for growth! Take a deep dive into financials, project ahead, benchmark against the industry, and get tools to make sound decisions that strengthen your operations and position your dealership for long-term success.