Arends-Awe Inc., a John Deere dealer with two locations in Illinois, announced the sale of its assets to Sloan Implement, reports WLDS. Sloan will now have 20 locations in Illinois and Wisconsin. 
Sloan will take over operation of the Winchester and and Perry, Ill., stores on March 23. Doug Awe will stay on as store manager at the Winchester store and most of the current staff will remain at both locations.
For the latest news on dealer growth, including acquisitions, consolidations and new locations, visit our
Dealers on the Move feed
.
Dealers on the Move is brought to you by
Pinion.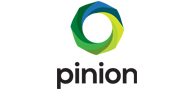 Get ready for growth! Take a deep dive into financials, project ahead, benchmark against the industry, and get tools to make sound decisions that strengthen your operations and position your dealership for long-term success.