Pattison Agriculture's chain of John Deere ag equipment dealerships in Saskatchewan and Manitoba is preparing to cut one link.
The Prairie farm equipment sales and service arm of the Jim Pattison Group announced Dec. 3, 2019, it will permanently close its dealership at Foam Lake, Sask. effective Dec. 31.
The Pattison store at Foam Lake, about 56 miles northwest of Yorkton, was part of the Maple Farm Equipment chain before Pattison (Maple Farm's majority owner since 2014 and sole owner since late 2016) merged it with two other chains during 2017 to form the new operation.
The merger of the Maple Farm, JayDee AgTech and Nykolaishen Farm Equipment chains formed a 19 store network under the Pattison banner, with 9 in eastern Saskatchewan, 2 in western Manitoba and 8 in western Saskatchewan.
For the latest news on dealer growth, including acquisitions, consolidations and new locations, visit our
Dealers on the Move feed
.
Dealers on the Move is brought to you by
Pinion.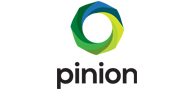 Get ready for growth! Take a deep dive into financials, project ahead, benchmark against the industry, and get tools to make sound decisions that strengthen your operations and position your dealership for long-term success.