---
Pictured Above: Farming just 2 miles apart were Howard Martin (r) and Eugene Keeton (of Keeton Seed Firmer fame) in Kentucky, the state known as the birthplace of no-tillage. The late Keeton, says Martin, was a key mentor for him as he navigated evolving from farmer to inventor to manufacturer.
---

Martin Industries might never have become a leader in no-till equipment development had economics and weather conditions not been disastrous in the 1980s. A time of low crop prices, unfavorable weather and changing government policies, opened the door for new farming techniques. It started with the vision of Howard Dean Martin, a farmer by trade, who developed equipment specifically for no-till use; to improve crop yields and expand the window for planting.
The company Martin formed, based in Elkton, Ky., produces attachments that enable planting in high residue situations. They're located in an area that could arguably be called the "birthplace of no-till," due to the visionary farmers living there who helped bring the practice from the fringes to the forefront of American crop production. In fact, Howard Martin was named No-Till Innovator of the Year in 1996.
Struggles of the Farm Crisis Leads to Innovation
Howard's son is now president of Martin Industries and he sat down recently with Farm Equipment to discuss the origins of the company. "The early 80s were a pretty tough time," Steve Martin remembers. "My dad farmed a couple thousand acres. We raised tobacco, corn, wheat and soybeans, and we were trying to get back into no-tilling. I was a senior in high school and we had to let go of some land and equipment, and restructure our farming operation."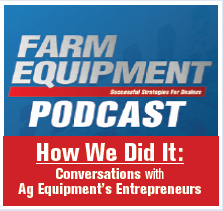 Listen to the story of Martin Industries in Steve Martin's own voice, recorded during the National No-Tillage Conference. Plus, a special 6-minute bonus through the voice of founder Howard Martin, describing some observations and ironic re-licensing agreement with John Deere — from his legendary Kentucky Farm Shop. Listen to the "How We Did It: Conversations with Ag Equipment's Entrepreneurs" podcast.
Seeing the bleak outlook for farming, the elder Martin proceeded with development of a no-till system with the expectation of selling it to one of the major manufacturers. His idea was hatched by a university study showing that cornstalk residue from the previous harvest could cause soil to remain wet through the planting season. He reasoned that if residue could be pushed aside to allow ground to dry faster, yields could be improved. 
Steve Martin says the opening to sell the design came from Eugene Keeton, the Martins' neighbor and another pioneer in no-till development. "He had sold John Deere his finger pick-up mechanism design and when Dad showed him what he was working on, he advised that we get a patent. Later, he connected us with representatives from Deere and they bought the design, promising a royalty for each one they sold. Since it was in a bad economic time for farming, they decided they didn't want another row attachment at that point, so they put his idea on the shelf."
Martin says frustration had set in by the early 90s, when his dad contacted Deere and informed them that he would like to see some royalties from his invention, asking if they could license another company to make it. "They did this," Martin says, "but when he saw the version they were building, Dad realized that there was a chance that one built that lightweight might negatively affect the entire market. He wanted to show them one that was heavy built and that he knew would work."
"I watched Dad build the first one and get the subsequent patents, then the Deere execs coming down and buying it," Martin says. "We'd never planned to be a manufacturer. I was working as a mechanic at an equipment dealership and stripping tobacco after hours, when Dad asked, 'What do you think about building some of these?' He told me what he thought we needed to do and wanted to know if I was interested. I remember the feeling, like he wanted my help, and I was definitely down for that.
"That's how we got started, but had we understood what we were getting into, we would have known we had no business trying. We couldn't get an operating loan, so some of the cash that we used to start was from my brother and me doing custom spraying. Once we got our feet in it with money tied up, problems started arising, because we had no experience in manufacturing. We were too dumb to know we weren't supposed to be able to do it, but we made it work."
First Success at Louisville
The big break for the new company came with a display of their row cleaner at the National Farm Machinery Show in Louisville, Ky. Martin remembers it was on the second day of the show. "I think it was in '91 or '92. I remember the only one we'd had ever built was sitting on a card table with a little wooden frame. Dad and I were overwhelmed and, as I saw people passing checks, I got more and more nervous. I knew when I got home that I had to make those orders happen."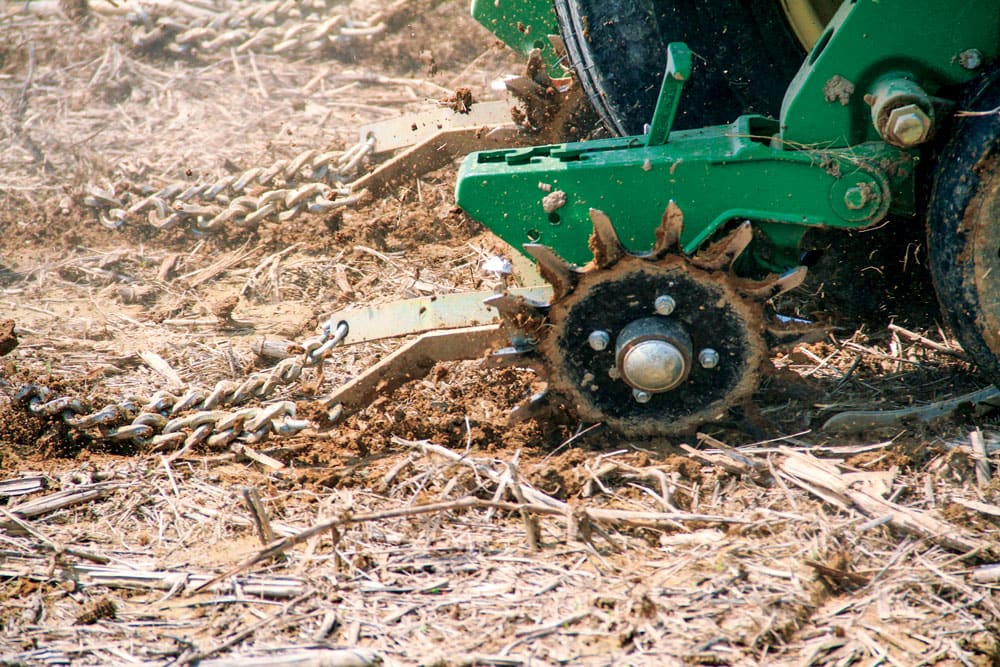 Martin closing wheels were key to boosting emergence and improving stands for producing higher yields.
"I remember on the drive back he told me how much guys had paid him and I was just blown away that they would trust a stranger from an unknown company with those checks. We dug in and my brother and I worked around the clock to fill the orders. We were used to putting in a lot of hours in farming, particularly during harvest and planting. We had to get the parts made for those orders."
Martin says the manufacturing facility wasn't well fitted in the beginning. "We had a band saw, one wire welder, which we had just bought, and an antique drill press that ran on a wide, flat leather belt. We'd rigged up a motor on it and our cousin, who had a little machine shop, had it mounted on an old hay baler flywheel for the base. That drill head is what we used to make the holes for the mounting plates and I built some fixtures to hold it. Eventually I started thinking, 'How does GM build a fender or wheel?' I really became interested in manufacturing; I would have been 21."
They made it through the second year by buying a handheld 100-amp plasma cutter. Martin remembers, "Once we exhausted Deere's supply of wheels, we had the wheel blanks cut and used that hand plasma cutter to bevel the ends. Then the third year, I borrowed money to get a plasma table and CNC milling machine to make the wheels and it all took off from there."
Martin credits a local company with helping him get educated about manufacturing. "There was a shop in the county that had CNC machines that made axles and hubs for us; Fred Roberts was the owner. He loved to teach and took me under his wing. He'd come over and we'd sit and talk. He taught me how to cut metal and what steel does; I owe him. I tell him every time I see him that we wouldn't be here without him. He saw something in me and was a mentor."
"I remember sitting at nights with these catalogues where you could buy cutting tools. Flipping page by page, trying to figure out what each tool does and learning how the world manufactures," Martin says. "I always thought I would be a mechanic, really liked computers, and did some minor coding which would come in handy later. I hated raising tobacco and knew there had to be a better way to make a living. I felt I was born for manufacturing. College was never considered because, at the time, I didn't see myself in a position where I could use it, which has been a hang up at times. But, there's no faster way to learn than on the job. I felt obligated not only for my success, but for my family, to take the whole process very seriously by getting orders out and building a quality product."
---
"If we had come out with that product 10 years earlier, the market wouldn't have been there. It hit about the same time the government was talking about taking away subsidies, if you weren't no-tilling certain soil types. Then the floods in 1993, as unfortunate as they were, helped business just explode…"
— Steve Martin
---
Martin says timing for the new operation was perfect. "It was one of those 'God things.' If we had come out with that product 10 years earlier, the market wouldn't have been there. It hit about the same time the government was talking about taking away subsidies, if you weren't no-tilling certain soil types. Then the floods in 1993, as unfortunate as they were, helped business just explode. We were struggling to meet demand and get product out, and had the weather been normal, we would've probably had diminished sales that year."
Despite growing sales though, the first years in manufacturing were tough for the family. "We didn't see any return for at least the first 3 years. The first year we sold 1,000 units, and reinvested that money, and the next year we built 4,000, we just kept flipping. I think my salary back then was $850 a month; that was the way we lived. I don't think I was ever doing it for the money. It was the thought of us designing and making a product that somebody else would appreciate and hopefully we wouldn't go broke doing it."
Once business took off, Martin says the entire family was involved. "My brother, dad and I worked together on this and then later my sister, who was a teacher, would come over to run the office. My mom even helped. After the UPS truck came by, we would still be filling orders and taking calls, so she had a deal worked out with the local hub. She would show up in her truck, just back in, and anything we had packed they would unload it. It's been a true family organization from day one."
Martin recognizes his dad as the brains behind the Martin-Till designs. "He has a very creative, inventive mind and was always trying different and unconventional ideas. We used to have conversations about the term 'thinking outside the box' and he would make the comment, 'If you were never taught what the box is, you don't know that you're not thinking outside of it.' We're similar in that neither of us had any formal training, but out of problems and necessity to solve, came our drive for innovation."
Martin recalls though, not always seeing eye-to-eye with his father about the balance between customer service and the bottom line. The elder Martin had a habit of shipping parts to customers at no charge to support his product. "We would fuss at him and say, 'Dad, why are you giving these parts away?' He would say, 'I don't want anybody to buy my products and, for whatever reason, they can't make them work. Because then they go to the coffee shop and complain. So, we're going to warranty them even in some cases if they're out of warranty. If we exhaust our resources and the equipment still won't work, we'll just write a check and buy it back.' That was hard when we were struggling financially, but it finally stuck in me and built our name."
Changing Technologies in Agriculture Lead to Greater Success
As farming practices and crop varieties evolved, residue management has become an ever greater challenge, and with the recent advent of high speed planting, Martin Industries has grown and the product offering expanded. Today, their catalogue contains multiple products, including not only residue clearing, but also the Smart Clean Row Cleaner Adjustment System, unit-mounted fertilizer openers, Speed Disc V-Openers, and Spading Closing Wheels, all for various brands of planters. Their planter attachments make it possible to plant into higher levels of residue and moisture with less erosion, improved soil tilth and fertility, and reduced production costs. The company has come a long way and continues to be at the forefront of no-till planting technology.
Howard Martin started developing planter attachments in his shop during the 1980s. Today it's a modern, full production facility.
"This year, we have upgraded all of our manufacturing equipment and replaced three robot welders with one," Martin says. "We have some of the most up-to-date, world class manufacturing machines that are out there, including a new five-axis milling machine that can change manufacturing styles by uploading a program. One machine that makes axles has a bar feeder, parts conveyor and a measuring probe, so we load it up and go home; it'll sit there and spit parts out. We've also just upgraded to the latest high definition plasma table, so our cut quality is a lot better. It'll burn 8x24 foot long sheets and it runs completely by itself. We try to do as much manufacturing in house as possible."
Martin says the company used some creative financing to add to their manufacturing facilities. "Dad said, 'I don't want more buildings that are going to be worthless.' He didn't want to tie up capital in something without any resale potential, such as another building on our farm. A friend of mine with a successful tool and die shop was telling me about the Kentucky Economic Development Office, a state agency who supplied him money to build his building at a very low interest rate. We had the money to build by this time, but they offered us a tax incentive on the first structure. Then, we doubled it and they kicked in again. So basically the state of Kentucky paid for our new facility and we're now at 48,000 square feet."
Martin says his currently employs around 30 people, on two shifts, and one of the main criteria for hiring is attitude. "There's a scripture that we're planning to use in our employee manual and it basically says, 'Do all your work like you are doing it for God rather than for man.' I look for that, but not all of them have it. The ones that do are like my production manager, who has been with me 20 years. He came in after dropping out of school. He just wanted a job, so I put him on the worst one we had. Most people last only a couple weeks there and, next thing I knew, he had been at it for a year and was asking to learn about programming the machines. Now he does the whole thing."
MORE FROM

As Martin Industries looks to the future and continues to innovate and release new products, Steve Martin says that while Howard Martin is retired, he's still active in decision-making. "I still connect with him daily and bounce significant decisions off of him. We've built literally dozens of things that we thought were marketable, would present them to Dad and he'd respond, 'Let's not put out so many models that it becomes unclear which parts our dealers need to stock.' We've struggled some in that area, so he's played a big role in the financial and business management side of things and he's taught me a lot. I hope that someday I'll be able to do something similar for the industry."
Martin acknowledges that his home area in Kentucky and nearby Tennessee can arguably be called the birthplace of no-till. "One of the John Deere engineers and I were sitting around talking one day, and he said, 'You know, between your dad, Eugene Keeton and Harry Young, more innovations to planters and no-till came out of this little area than anywhere else in the world, which has enabled us to have precision farming.' That really stuck with me. I think that's when I really started looking at Dad with awe and realizing what I had gotten myself into. In our situation it's been a great ride and I'm very thankful."
Related Content:
Martin Industries' Steve Martin the Company's Evolution as a Manufacturer
Martin Industries Adds New Engineers & Sales Rep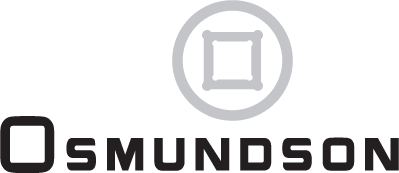 Farm Equipment's Ag Equipment Entrepreneurs series is brought to you by Osmundson.
From our made in America steel to our made in America process, we are proud to stamp Made in the USA on every part we manufacture. Osmundson blades use a boron based steel grade exclusively designed for quality, durability and impact resistance throughout the life of the part. Each raw element and steel chemistry is carefully measured, analyzed and calculated to ensure consistency 100% of the time. We use United States steel, which sets the standard for quality, performance and innovation that the rest of the world continues to follow. Our blades are put to the test in every field condition in every continent of the world. Our vast variety of sizes, shapes and thicknesses meet and exceed the specific needs of each end user. The Osmundson blade is committed to manufacturing with strength, pride and innovation. Visit www.osmundson.com.