Play the latest episode:
 "Had we have known what we were getting into, we would've known that we had no business trying. We had no experiencing in manufacturing. We were too dumb to know we weren't supposed to be able to do it, but we've made it work." – Steve Martin, president of Martin Industries
For this podcast, recorded during the National No-Tillage Conference, you'll hear from Steve Martin, president of leading planter attachment company Martin Industries from Kentucky. It's a fascinating recollection of not one, but several, "phoenix rising from the ashes" type stories.
Plus, you'll get a special 6-minute bonus through the voice of founder Howard Martin, describing some observations and ironic re-licensing agreement with John Deere -- from his legendary Kentucky farm shop.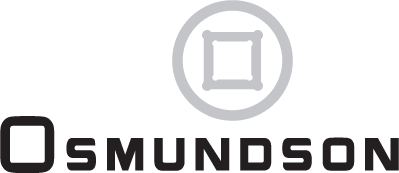 Farm Equipment's How We Did It podcast is brought to you by Osmundson.
From our made in America steel to our made in America process, we are proud to stamp Made in the USA on every part we manufacture. Osmundson blades use a boron based steel grade exclusively designed for quality, durability and impact resistance throughout the life of the part. Each raw element and steel chemistry is carefully measured, analyzed and calculated to ensure consistency 100% of the time. We use United States steel, which sets the standard for quality, performance and innovation that the rest of the world continues to follow. Our blades are put to the test in every field condition in every continent of the world. Our vast variety of sizes, shapes and thicknesses meet and exceed the specific needs of each end user. The Osmundson blade is committed to manufacturing with strength, pride and innovation. Visit www.osmundson.com.
Music: Josh Woodward - Golden Sunrise (Instrumental Version)