As whole goods sales slowdown, there is added pressure on aftermarket financial performance. Customer and competitive forces are also major challenges for dealer profitability. Join Farm Equipment and WEDA Dealer Institute Trainer Kelly Mathison on April 25 at 2 p.m. CDT to gain insights on improving performance and increasing profitability through interdepartmental cooperation between parts and service.
In this webinar we will cover:
The direct link between labor sales and parts sales
Ways to increase parts sales through the shop
Ways to provide better customer value and satisfaction
Ideas to help you compete in the on-line parts environment
Date: Thursday April 25
Time: 2 pm CDT
Speaker: Kelly Mathison, Trainer with WEDA's Dealer Institute
Who should attend: Parts Managers, Service Managers, Aftermarket or Product Support Managers, parts and service front line sales staff
If you are unable to attend the live webinar, register today and we'll send you a link to view a video replay of the webinar 24-48 hours after it has ended.
This FREE webinar is brought to you by Farm Equipment magazine and the Western Equipment Dealers Assn. (WEDA).
Email Kim Schmidt at Farm Equipment with any questions about the webinar.
---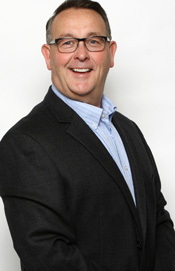 Kelly Mathison
About the Presenter
Kelly Mathison is a trainer with Western Equipment Dealers Assn.'s Dealer Institute and has nearly 30 years of experience in the ag equipment industry. His experience ranges from working in sales and marketing for a manufacturer to working in both single store and large multi-store farm equipment dealerships. In 2014, Kelly launched a consulting and training company, Kayzen Management, and in 2015 joined WEDA's Dealer Institute as a consultant and trainer. Kelly brings his unique, real life experience and time tested best practice solutions to a wide scope of dealership issues. His philosophy of "continuous improvement" can be applied over all dealership departments.
Dealer Institute provides solutions and resources for growing your business and people, and improving operational and financial efficiencies. You now have expanded access to a variety of affordable training programs and consulting services that can be delivered in a way that works best for you. Visit the WEDA Dealer Institute website for more information.