Dealer Takeaways
Dealers believe it is better for the compensation from shortlines to go directly to the dealership.
Money from the manufacturer could be used to start an extended warranty program or something similar.
It is extremely important for shortline manufacturers and dealers to have open communication and understanding with each other.
The sales rep is a crucial part of the sale of any product and requires product knowledge, manufacturer knowledge and applications. This is even more important with shortlines because getting training on those products is not always easy.
"It's key to have that local or semi-local guy who you can develop a relationship with," says Scott Beach, manager of Grinnell Implement Store, a Case IH dealership in Grinnell, Iowa.
Often it is the salespeople who convince a dealer whether or not to represent a manufacturer's product. This was the consensus for dealers during a Q&A session with shortline manufacturers at the 2018 FEMA Marketing & Distribution Convention in Minneapolis.
Scott Beach, store manager, Grinnell Implement Store, Grinnell, Iowa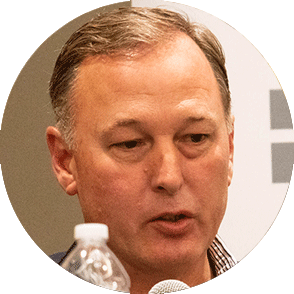 "We kind of rely on the shortline manufacturer to have that piece of equipment available so that if we need it in a timely fashion, we can get it…"
Mainline: Case IH
Shortlines: Cub Cadet, Stihl, Land Pride, Westendorf, J&M, Yanmar
Single store location
B.J. Knutson, chief operating officer, Titan Machinery, Fargo, N.D.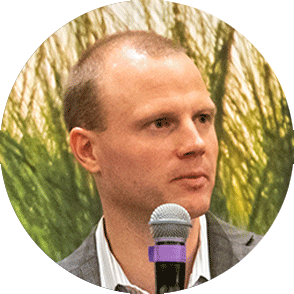 "A lot of our best partnerships and our best relationships have been with the shortlines that we've partnered with that have given us protected territories and a fairly wide swath…"
Mainlines: Case IH, New Holland
Shortlines: Geringhof, ATop Air, Yieldtrac
50 ag and construction stores in the U.S. and Europe
Keith Kreps, executive vice president, RDO Equipment Company, Fargo, N.D.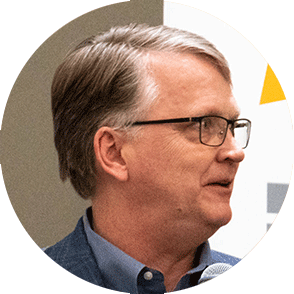 "Whether it's a one store organization or a multiple store organization, bigger isn't better. Better is better, and you've got to figure out who you want to partner with…"
Mainline: John Deere
Shortlines: over 150 including Yetter, Northstar Attachments and Unverferth
75 stores in 9 states
The panel consisted of three dealers with multiple locations — Keith Kreps of RDO Equipment, B.J. Knutson of Titan Machinery and Jim Wood of Rocky Mountain Equipment — and two dealers with single store locations — Scott Beach of Grinnell Implement Store and Jay Funke of Del-Clay Equipment. It was moderated by dealership marketing consultant and regular contributor to Farm Equipment magazine Mike Wiles.
The conversation on the importance of the sales rep led to questions from the floor about compensation and bonuses. Specifically, the panel was asked their thoughts on manufacturers giving  bonuses (or "spiffs") directly to sales reps. This is something some shortline manufacturers feel they have had to entertain to get dealer salespeople to pay attention to their product.
To put it simply, the dealers don't like it.
Dealers say a lot of time is put into the compensation plans they have for their sales reps. If the dealership is trying to reach certain goals, whether those be based in their inventory or from the bank, a bonus from the manufacturer can drive the sales rep's focus to that bonus rather than the dealership's goals. These sales reps are well paid, and dealers don't want others' hands in the way.
"Imagine you have your plan for the day. You've got it all mapped out and your wife comes along and says, 'No, this is what we're doing today.' It kind of throws your plan for a loop," says Knutson.
While they see how it could be beneficial and why a sales rep would like it, dealers still believe the compensation should go to the organization, especially if there is inventory sitting. For instance, if a manufacturer is suddenly offering a bonus, a salesperson could be tempted to add to the dealership's inventory in order to receive that bonus.
Jay Funke, owner, Del-Clay Farm Equipment, Edgewood, Iowa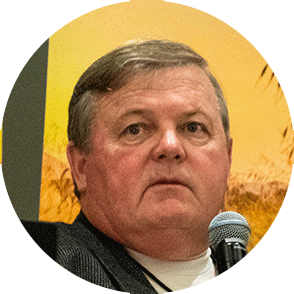 "Just as we have to build relationships with our customers, we need you to build relationships with us…"
Mainlines: AGCO, New Holland
Shortlines: Bobcat, Landoll, Drago, AgLeader, Kawasaki, Penta, H&S
Single store location
Jim Wood, chief sales and operations officer, Rocky Mountain Equipment, Calgary Canada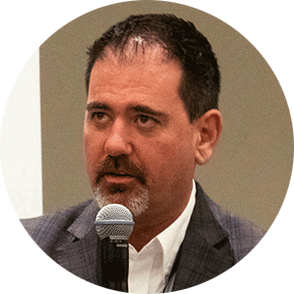 "Always ensure that however you're going to market, that you've got the right people and you understand who you're doing business with…"
Mainlines: Case IH, New Holland
Shortlines: Kubota, Metso, Leeboy, Bourgault, Seed Hawk, MacDon, Claas, SeedSync, CX-6 Smart Seeder 
37 dealerships across three Canadian provinces
"Sometimes I find that shortlines don't seem to put in as much effort," says Wood. "I don't know if our big companies scare them or they are not quite sure who to talk to. In reality, there's not much difference. We treat everything as a business decision."
The conversation among the dealers drew much attention from the floor, including impromptu dialog from attendee Erv Eisenmenger, West Point Implement, West Point, Neb. Eisenmenger is both a shortline manufacturer and dealer who dove right into the conversation.
"The salesman's bonus is definitely anti-culture for the dealership," says Eisenmenger. "If the company wants to pay our salesmen, then they need to hire them. If we're going to be in charge of our dealership, we need to do the compensation package."
For Eisenmenger, that sales spiff is something that creates problems in the dealership and would be better suited for training people on the manufacturer's product. The salesperson has to know their product and giving them a spiff leaves them going after bonuses rather than seeing the overall business says Eisenmenger.
At the end of the day, dealers say the sales rep's compensation should be coming from the dealership. For the dealers, the money the manufacturer wants to offer the sales rep could go into starting a finance or extended warranty type of program. Dealers want to work with a shortline manufacturer who is organized — and keeps them in the loop.
Funke, the lone dealer on the panel who likes spiffs for his sales reps, took the program idea a bit further, suggesting they consider something like compensation toward a used equipment financing program. He felt that doing this would draw attention to the used equipment the dealership has and help that market.
With the issue of compensation, the one thing all the dealers agreed on was the importance of open communication and understanding the needs of each dealer. Having an open mind and looking at how to work with different dealers was something the dealers felt all manufacturers should consider.