Play the latest episode:
Co-founder of Laforge's North American operations, Lars Paulsson helped established the North American presence of the French manufacturer with owner and product innovator Hubert Defrancq in 1991.
A behind-the-scenes kind of manufacturer, Laforge supplies the the hitches you see on the front of tractors for snowblowers, triple mowers and crimpers. More recently, they've began making a name on the other side of the tractor with their entry into implement guidance segment, which earned a Gold Medal for the 2019 SIMA Agribusiness show.
Lars, our first Swede to be featured in the podcast series, has been in the U.S. farm equipment world for many decades now.  He brings an array of expertise in tractors, hitch configurations and a global perspective to this recording, among less-serious observations as well.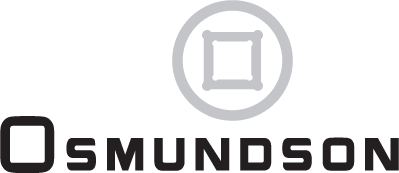 Farm Equipment's How We Did It podcast is brought to you by Osmundson.
From our made in America steel to our made in America process, we are proud to stamp Made in the USA on every part we manufacture. Osmundson blades use a boron based steel grade exclusively designed for quality, durability and impact resistance throughout the life of the part. Each raw element and steel chemistry is carefully measured, analyzed and calculated to ensure consistency 100% of the time. We use United States steel, which sets the standard for quality, performance and innovation that the rest of the world continues to follow. Our blades are put to the test in every field condition in every continent of the world. Our vast variety of sizes, shapes and thicknesses meet and exceed the specific needs of each end user. The Osmundson blade is committed to manufacturing with strength, pride and innovation. Visit www.osmundson.com.
Music: Josh Woodward - Golden Sunrise (Instrumental Version)