Play the latest episode:
Bob Walker is the second-generation owner of Colorado-based Walker Manufacturing. Recorded at the GIE+Expo Show in Louisville, Ky., this podcast delivers one fascinating story after another from Bob Walker and his memories of how he, his late dad (Max) and brother (Dean) rose from the brink of failure on several occasions to the take a leading position in the zero-turn mower market, for which they are famous today.
"We'd built 25 machines, so my parents made several trips around the U.S. with a couple machines on the back of a trailer. My dad called me the day after they reached Florida — a long way from Colorado — and said, 'I'm on my way home.' They went to the first places that had inquired from the magazine and discovered it was a contractor. We were thinking more about residential users as our target, but when they saw our little machine they ordered 48 and he headed home with the order."  — Bob Walker's memory of how his late dad, Max surprising sold out the entire production run on a single trip.
This recording covers a lot of stories, including inventions of golf carts, power trucks, tractor cabs and several failures and near-failures that this family worked through. Ultimately, a design a better mower for cutting on their own properties that would lead to a big commercial success. You'll also hear Bob discuss subjects and personal promises that some execs aren't always comfortable saying publicly — but the Walkers do so without apology.
After humble beginnings in the late 1950s, Walker Manufacturing today is an independent, family-owned company in Fort Collins, Colo., with 200,000 square feet of manufacturing space and sells its products through 1,200 dealers and to 28 nations.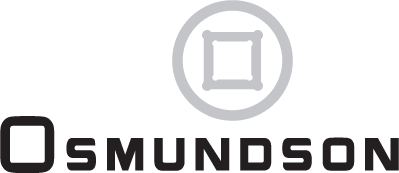 Farm Equipment's How We Did It podcast is brought to you by Osmundson.
From our made in America steel to our made in America process, we are proud to stamp Made in the USA on every part we manufacture. Osmundson blades use a boron based steel grade exclusively designed for quality, durability and impact resistance throughout the life of the part. Each raw element and steel chemistry is carefully measured, analyzed and calculated to ensure consistency 100% of the time. We use United States steel, which sets the standard for quality, performance and innovation that the rest of the world continues to follow. Our blades are put to the test in every field condition in every continent of the world. Our vast variety of sizes, shapes and thicknesses meet and exceed the specific needs of each end user. The Osmundson blade is committed to manufacturing with strength, pride and innovation. Visit www.osmundson.com.
Music: Josh Woodward - Golden Sunrise (Instrumental Version)