As customer demands focus towards the ever-increasing technology, Central Illinois Ag expands to meet those needs of the agricultural industry. Central Illinois Ag, Inc. is pleased to announce that we are now adding KUHN Krause to our tillage lineup along with the most recent addition of Degelman Industries products. With these product lines, Central Illinois Ag offers a wide range of specialized tillage and seeding equipment to meet customers' specific needs.
The Kuhn Krause brand is recognized as a leader in the tillage equipment industry and offers innovative, high-quality and high-value equipment that provides today's farmers with outstanding returns and the best long-term value. Kuhn Krause products include the Dominator primary tillage system, Excelerator vertical tillage system, Gladiator strip-till system, and Landsman secondary tillage system, as well as the recently introduced CCX 9000 cover crop seeder and Interceptor high-speed tillage system. Additionally, Kuhn Krause manufactures disc harrows, field cultivators, coulter chisels, rippers, packers and grain drills.
Degelman Industries is primarily known for the fastest and most versatile piece of tillage, the Pro-Till. This tillage tool has a simple design that shreds heavy fall residue, opens up spring fields, levels ruts, destroys clods and produces a perfect seedbed. Degelman Industries products also include the Landroller LRX, heavy harrows, cutting equipment including the REV 1500 Rotary Cutter, rock removal attachments, a livestock manure spreader, and bulldozer blades.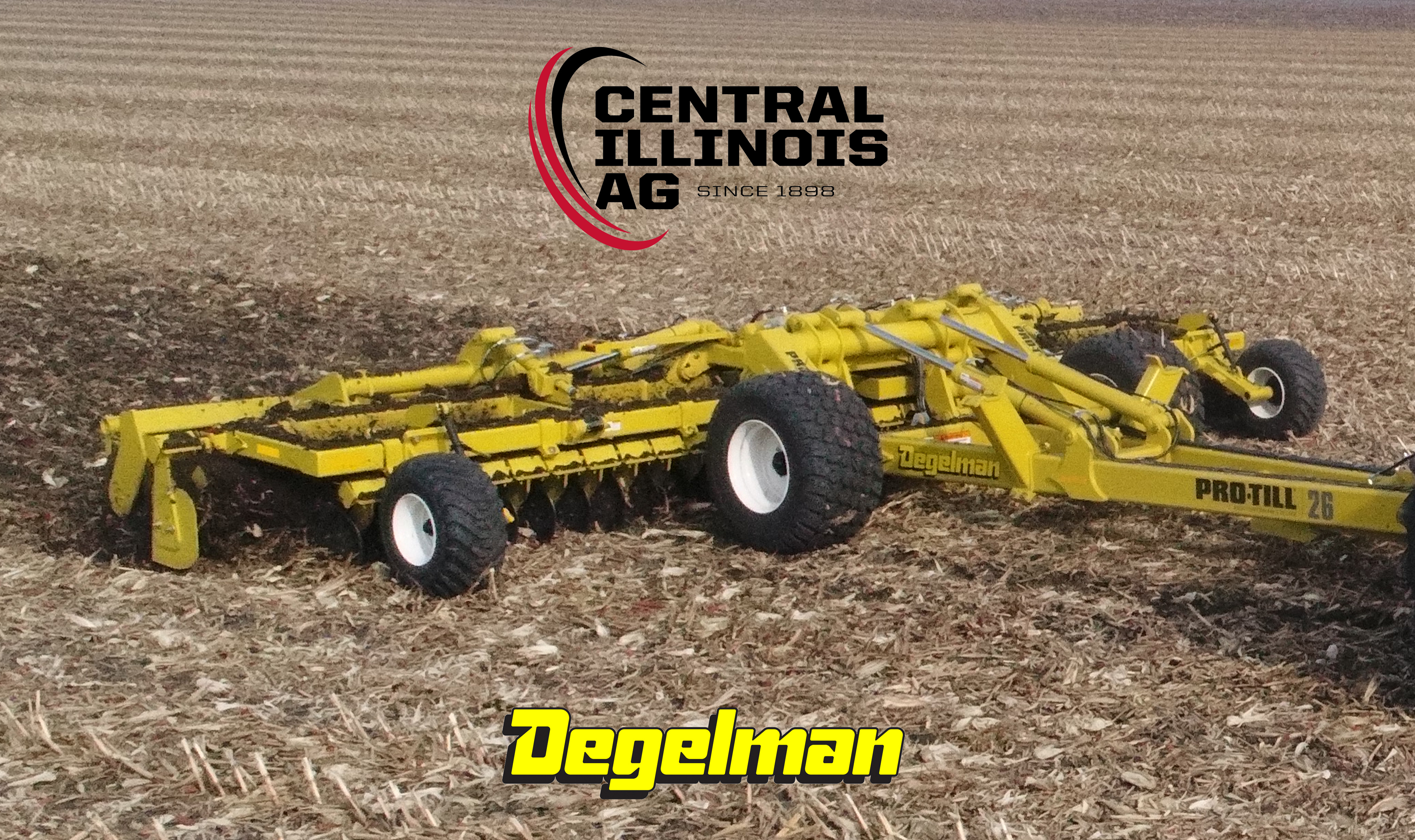 These innovative and quality KUHN Krause and Degelman Industries products contribute to customers' success and make Central Illinois Ag the best choice for a complete line of tillage tools, with outstanding service and support.
Central Illinois Ag, located in the heart of the Illinois prairie, is proud to offer the best products and people in the agricultural industry. Its full-service dealerships in Atlanta, Clinton and Farmer City, Ill., along with a parts and sales location in Mason City, Ill., enable the company to provide superior local support for today's growing producers. From a one-man blacksmith shop in 1898, CIA has grown into four locations in Atlanta, Clinton, Farmer City, and Mason City.
Learn more at centralilag.com.