Play the latest episode:
For this recording -- the first to feature an equipment manufacturer from California, Ric and Editor Mike Lessiter met while both traveling in the Plains States giving them a chance to discuss the California-based Kirby Manufacturing, a pioneer in equipment for large commercial dairies, which retired a lot of pitchforks.
Specializing in feeding equipment for cattle- and dairymen, Kirby Manufacturing was actually borne from equipment dealership roots by Ric Kirby's grandfather, Tom, and great-uncle, in 1946. Ric's dad and grandfather both died at a young age, and the newly graduated Ric was mentored by his great-uncle Bill in 1989.
You'll hear Ric explain the company's evolution from dealer to manufacturer, some entertaining sales and demo techniques (including the "broken-down-truck" trick), their growing international business ... and memories of the day the team rallied behind a commitment to one another to weather a financial hardship. And, the advantages of acting as its own dealer in California.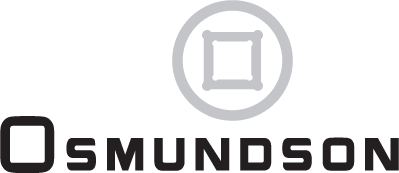 Farm Equipment's How We Did It podcast is brought to you by Osmundson.
From our made in America steel to our made in America process, we are proud to stamp Made in the USA on every part we manufacture. Osmundson blades use a boron based steel grade exclusively designed for quality, durability and impact resistance throughout the life of the part. Each raw element and steel chemistry is carefully measured, analyzed and calculated to ensure consistency 100% of the time. We use United States steel, which sets the standard for quality, performance and innovation that the rest of the world continues to follow. Our blades are put to the test in every field condition in every continent of the world. Our vast variety of sizes, shapes and thicknesses meet and exceed the specific needs of each end user. The Osmundson blade is committed to manufacturing with strength, pride and innovation. Visit www.osmundson.com.
Music: Josh Woodward - Golden Sunrise (Instrumental Version)