Versatile may technically be considered a shortline in the farm equipment industry, but Quincy Tractor does not view it that way.
"Let's stop calling it a shortline," says Zach Carlson, operations manager of the fourth-generation family dealership. "Versatile's not a shortline. It's a major brand. They're offering a self-propelled sprayer, a 4WD tractor, the large-frame tractor; they offer tillage, they offer precision seeding, they have a combine line. I'd say they're probably just as much of a full-line manufacturer as Kubota is at this time."
The dealership, which has been owned and operated by the Carlson family since 1962, decided to add Versatile to 3 of its 5 locations in 2016 — Quincy Tractor in Quincy, Ill., Midwest Tractor Sales in Jerseyville, Ill., and Brookfield Tractor in Brookfield, Mo., — because of its history with their core mainline, New Holland.
Quincy Tractor
Location: Brookfield, Hannibal and Bowling Green, MO. An Quincy and Jerseyville, Ill.
Primary Line: New Holland
Secondary Lines: MacDon, Kinze, Versatile, KB Killbros, Schuler, Westfield, Geringhoff, Bush Hog, Dalton, Landoll, Ag Leader, Batco, Bobcat, Brillion, eXmark, EZ-Trail, Haybuster,  Hiniker, J&M, Land Pride, McFarlane, Pequea, Precision Planting, Top Air, Unverferth,
"We had New Holland tractors for a long time — the Genesis tractor was a Versatile tractor," Zach says. "So we knew the history of the tractor, the company."
In the 2 years of having the Versatile line, Zach says it's provided Quincy Tractor an competitively priced 4WD tractor as well as access to older parts for Genesis and older Versatile tractors, which has brought in a sustainable revenue stream.
"It's opened the door for us to become a Cummins Certified dealership and it's provided additional revenue stream in service that we provide to our customers," he adds, explaining that they're now able to completely service, warranty and provide parts for other brands that use a Cummins engine.
It's also allowed them to sell tractors at a competitive price through leasing, which has provided an incremental income as well. "We were finding ourselves outmatched by Case IH and Deere in the leasing game," Zach says.
The Success in Shortline Machinery series highlights the best practice strategies employed by top farm equipment dealers to promote and sell shortline equipment. It is brought to you courtesy of Art's Way Manufacturing.
Art's Way Manufacturing is a proud Iowa manufacturer of specialized ag equipment including grinder mixers, hay/forage equipment, bale processors, manure spreaders, and land engaging products.  Built on a 60 year tradition of quality, we have recently implemented our Continuous Improvement program.  If you are seeking to grow in 2018 with Art's Way's quality products and service, please contact our Customer Service Center for your area representative at 712.864.3131 ext. 1 or via email at marketing@artsway-mfg.com.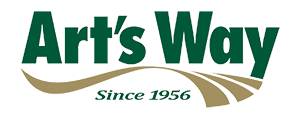 Converting Customers
Because of its history with New Holland, a good portion of Quincy Tractor customers — mostly corn and soybean farmers — were already familiar with Versatile when they started carrying the line. Zach says a lot of them knew about Ford Versatile tractors and the Genesis line.
"We kind of had a jumpstart compared to a normal startup dealer because most people knew what the product was."
But for customers not familiar with the brand, the dealership has made an effort to open their minds with Versatile by hosting ride-and-drive events and demoing the product.
"Customer loyalty [to another brand] is difficult to overcome," he says. "The best way to try to combat that is by demoing the product. There are some customers that are not going to demo your product — they're not going to buy anything but a red or green tractor. Some of that loyalty runs too deep."
Last year at their Brookfield Tractor location they hosted a Versatile Hot Iron Event, where around 100 customers spent the day learning about the full lineup. The dealership also offered a discount on the purchase of a Versatile product for those attendees.
While some customers did take them up on that discount, Zach says the real purpose of the event was to "plant the seed" with them.
"We're starting to reap the benefit of those planted seeds," he says. "We are seeing customers have faith in the company and the brand to where they are supplementing their fleet with additional Versatile products."
Zach believes the dealership has done its part in promoting and advertising Versatile, and feels their customer base now views Versatile as a full-line manufacturer, especially with its tillage products, something that New Holland had been missing until it acquired Kongskilde last year.
The only store that does not have New Holland is Brookfield Tractor, which carries AGCO's Massey Ferguson line. Instead of competing with each other, Zach says Versatile's lineup has provided equipment and options they don't have with Massey Ferguson.
"Versatile affords us the option to offer an articulated 4WD machine," he says. "They afford us the opportunity to offer a self-propelled sprayer, where I don't have that opportunity with AGCO at this current time."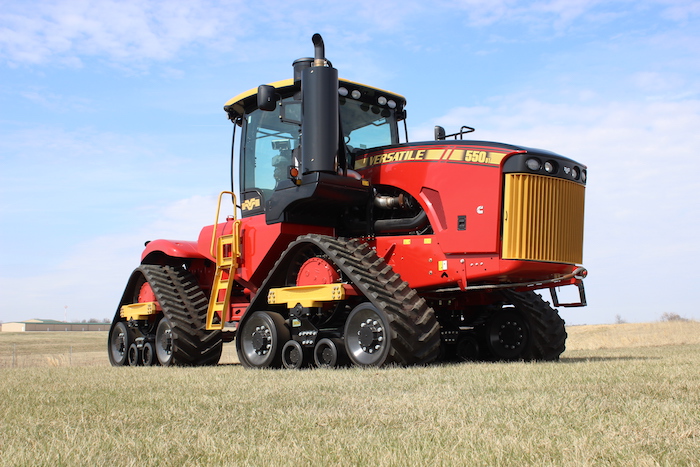 He adds that the Massey Ferguson brand has a CVT transmission in their 8000 series tractor, while Versatile offers a power shift transmission.
"Everybody thinks a tractor's a tractor — no. Versatile opened the door to a totally different customer base because of the transmission offering, the 4WD offering and the self-propelled sprayer. So it filled quite a few gaps that we had at Brookfield."
The dealership also offers a number of shortlines, including Bobcat, Dalton Ag, exMark, MacDon and Kinze.
"We offer other types of tillage besides what Versatile offers," he says. "I have grain cart lines. I have lawn mowers. I have skid steer construction equipment. That all supplements us to make us a full-line dealer for agriculture.
"We're trying to make our shortlines equipment supplement Versatile, not the other way around."
Educating Employees
Because of its history with New Holland and the Genesis tractor, the dealership's employees already had a good perception of Versatile.
"Everyone took to it pretty well," Zach says. "They knew they built a quality product. It was good to get that quality product."
Adding the line didn't come without its challenges, though. Zach says their first challenge was finding equipment fast enough. "We were constantly trying to find inventory to sell," he says.
They were able to find equipment thanks to the help of their Versatile territory business manager, Jason Burton."It was basically him calling on the rest of his colleagues to try to figure out what field inventory was out there and if we could price and sell other dealers' equipment," Zach explains. "He really went the extra mile to find us what we needed."
There was also a learning curve to the management system, such as the dealer portal and discount structures, that took them about three months to get caught up on. To shorten that learning curve, Zach recommends other dealers designate the proper personnel in their dealership to sit down with a couple Versatile representatives to learn the system.
"Don't try to figure your way through it. Ask questions. And when you're doing your dealer setup, make sure that you fully understand it and take the time they allow to acclimate yourself," he says. "Cause it's different. None of these systems are the same. And Versatile's more willing to work with their dealers and make sure we understand things, but they can only make so many trips down to the dealership. So we need to make sure we pay attention, take our time and really utilize the resources they're trying to give us."
Service Excels Expectations
That willingness to help and support their dealers is what the Carlsons have been most impressed with about Versatile. Zach says the accessibility of key personnel is unlike any other company they deal with.
"They have an open-door policy. If I want to talk to [director of marketing] Adam Reid, I can call him anytime I want. I've got an email address for their service manager and he emails me right back. They're hands on. They own the issues. They own the cheers and jeers of the situation. They take care of their dealers."
Zach recalls one time a customer was having a problem with the GPS on his tractor. The GPS was a Raven, but Versatile sent their service rep in, who spent two days in the dealership's shop and didn't stop until it was fixed.
"It wasn't even a Versatile issue," Zach says. "But he cared so much that he took care of the issue, because the perception was it was a Versatile problem, so the Versatile rep took care of it. That's going above and beyond the call of duty. That makes my service people all the more proud that we sell that product."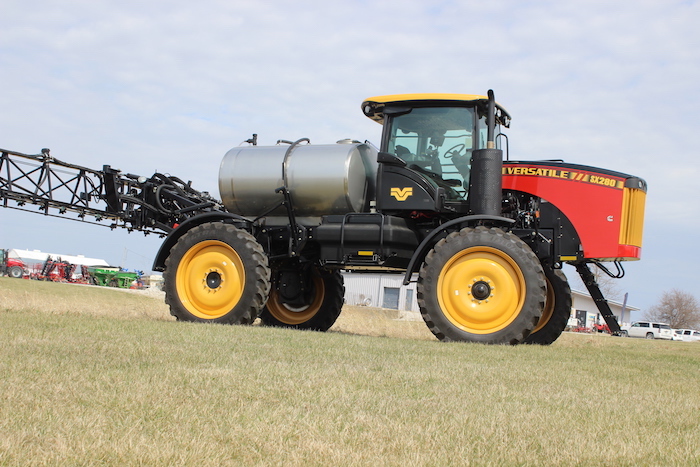 Building Before Expanding
From 2010-16, Quincy Tractor expanded its dealership from its one store in Quincy, Ill., to 4 fully owned and operated stores in Illinois and Missouri. They also own a third of Midwest Tractor Sales Jerseyville, which was formed by Lance and two friends.
With the addition of the stores and new equipment lines comes the addition of personnel. Today the dealership has over 70 employees and Zach says they're constantly on the lookout for talent.
"We call it keeping the pipeline full," he says. "We keep our eyes and ears open for talent. And when that talent comes along, we'll try to facilitate and make room or see what we can do."
One strategy that's been successful in bringing in new talent is a sponsorship program they have with the local FFA chapters, where they send technicians to college for two years and put them under contract with the dealership. Zach says he's had about 5 technicians go through that schooling that are still employed by them today.
"As far as that pertains to Versatile, as you acquire more lines, it requires specialists within certain lines," he explains. "Especially a self-propelled sprayer or large tractors with major components like Cummins engines or CAT transmission, they'll require a skilled technician that has certifications and schooling in those fields. So we have designated certain technicians to the brand."
While the company is growing, Zach says they plan to focus on what they already have in place and grow the business at their current locations before further acquisitions or openings. That includes possibly offering Versatile at all of their locations, as Bowling Green Tractor and Hannibal Tractor, located respectively in Bowling Green, Mo., and Hannibal, Mo., do not currently offer the brand.
"We are having customers call us about Versatile at those two locations," he says.
One thing that won't change is how the Versatile brand is treated as a mainline. In fact, Zach's advice to other Versatile dealers is to treat it as a major line like they do.
"Make sure that you appropriate the share of wallet that Versatile deserves," he says. "There will be benefits, as with any line, if you show the proper share of wallet, and I think that as Versatile grows and expands to other key product segments, they're going to demand the time and attention they deserve. Treat them like a major supplier, because they are."