A Top 6 'short-list' of what Farm Equipment editors saw at the largest indoor farm show in the U.S.
Farm Equipment sent 7 staffers working the National Farm Machinery Show in Louisville this week, which featured more than 800 exhibitors under 27 acres of rooftop exhibition.
Here's the "Top 6 Developments" editors found impacting the North American farm machinery market. For more on what editors saw, heard and experience on the show floor, visit Farm Equipment's Facebook and Twitter pages. More developments will also be shared in video on www.farm-equipment.com and in the March print edition of Farm Equipment.
Deutz Fahr Re-Emerges in U.S. with Major Splash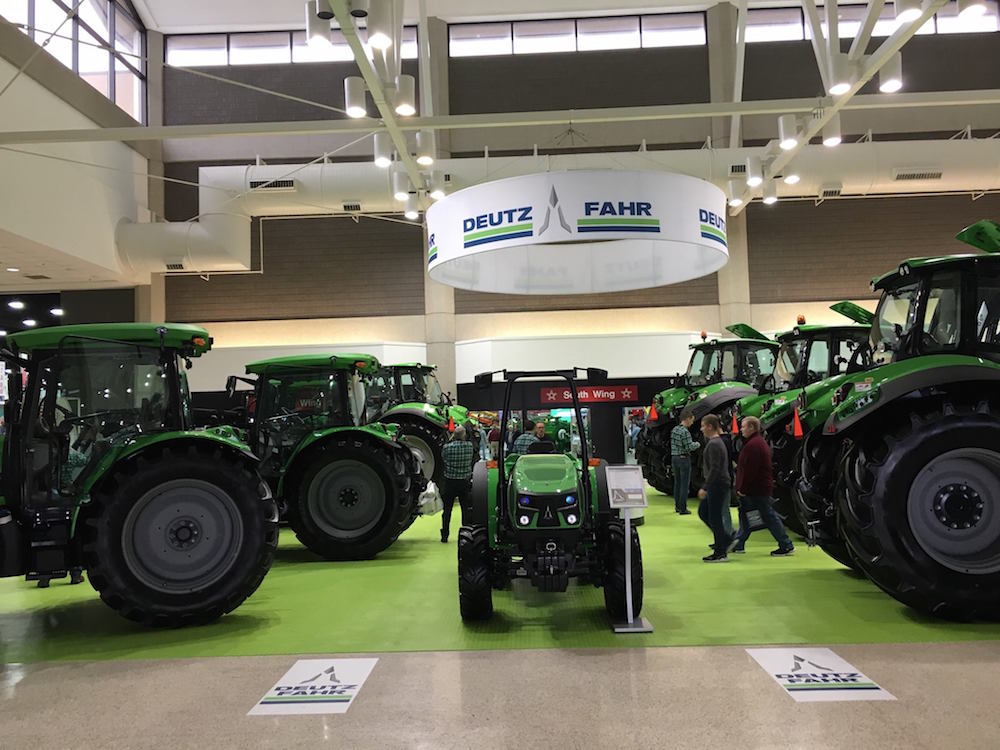 The biggest head-turning in Louisville was the presence of Deutz Fahr tractors (14) in the vestibule of the National Farm Machinery Show, and outside the entranceway, signage on the food court, and the biggest advertising presence in the official show program and virtually everywhere -- outside of the show hall.
The "Down-Under"-based Power Farming Group (PFG) obtained the entire U.S. distribution rights for Deutz Fahr at the end of the year, and established PFG America in November. The firm wasted no time in  explaining — and showing — that the landscape for Deutz Fahr tractors in the States has changed.
PFG America is headquartered near Atlanta, with satellite operations in California and Ohio. Heading the group is President and second-generation owner/operator Craig Maber, who has relocated with his family to Atlanta. The Maber's have a long history as dealers and distributors.
About PFG ...
Established 1947
Over 50,000 tractors sold
18 company-owned dealerships
300 independent dealer customers
5 distribution centers — 300,000 sq ft
380 employees
Annual revenues $250 Million (U.S.)
Largest independent distributor of tractors in Australia and New Zealand
Farmers See Kinze's Entrance Tillage with Outside Technology, Showcases Its Home-Grown Electronics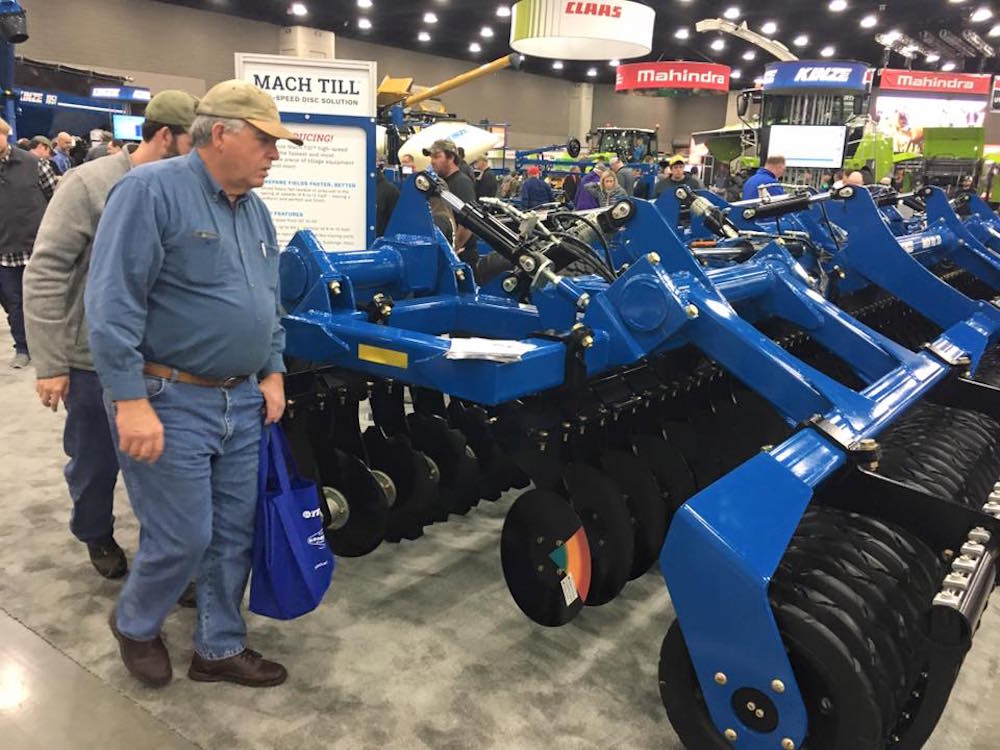 Kinze Manufacturing Inc. unveiled its entrance into tillage market with its new Mach Till high-speed disc (licensed from Degelman Industries). As a "hybrid horizontal tillage tool," Kinze President Susie Veatch says it combines the benefits of conventional discing, vertical tillage and soil finishing into one tool. Available in 4 sizes, 8-12 mph. Departing from Kinze's "home grown only" approach to product development, the move was significant in conveying a new approach to accessing other manufacturers' technology, and spurred interest from dealers and other manufacturers alike. Kinze also introduced its new Electronics Division that was created in North Liberty, Iowa. Specifically, it highlighted its Blue Vantage display and Blue Drive electric drive for its 3660 and 4900 planters.
Claas Brings Seriousness to Tractor Market with Second Tractor Release in U.S.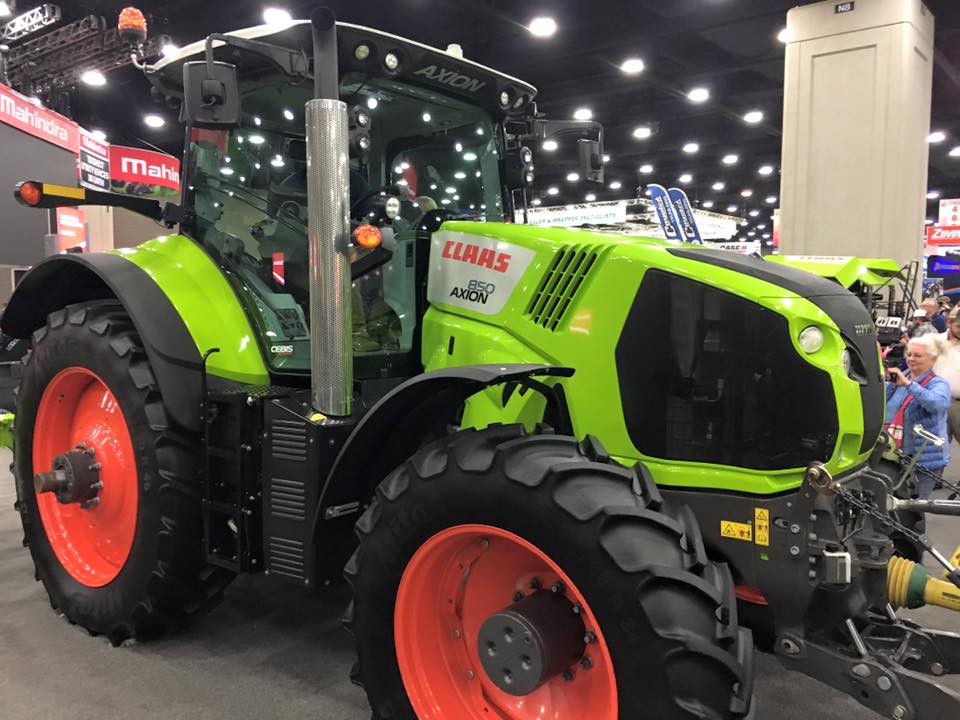 Eric Raby, President, Claas of America, shared Claas' big product release news. Four years after entering tractor market in U.S. with the high horsepower Xerion series, Claas has come with the Axion 800 series (200-280 horsepower). Now in pre-series stage with 2 dozen dealers in various geographies selling the units, Claas plans to make available to all dealers in its U.S. network in 2019. This week's two shows were the first time Axion tractor was seen publicly in U.S. and was one of most talked about releases at this week's shows. Raby notes that it's one more step of the manufacturer becoming "long line" to the market, and a serious player in the tractor space.
First Look for Many: Vermeer's Self-Propelled Baler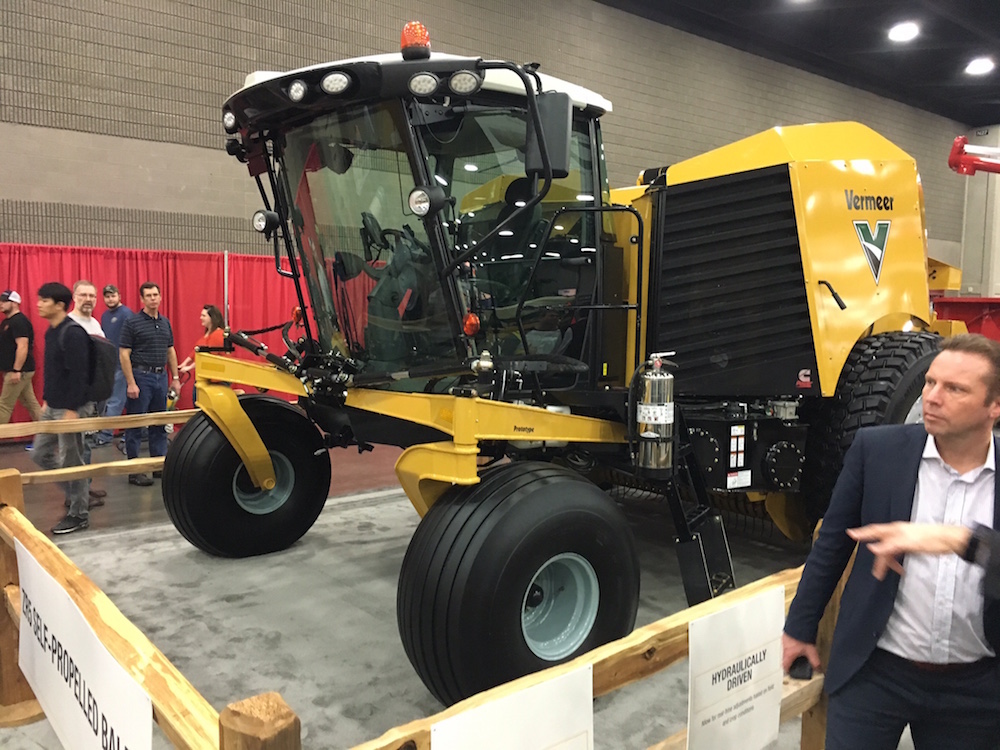 Many farmers got to see Vermeer Agriculture's ZR5 new self-propelled baler for the first time in Louisville. Farmers saw the zero-turn capability, high speeds, automated baling sequence (9 steps to 1) and bale chamber removal, along with an eye-opening comparison of conventional hay-baling vs. concept Vermeer has brought to the market. For more information, you can see video of unveiling last summer, Farm Equipment's most-viewed video of all of 2017.
Case IH Announces Giant Step Forward in Autonomous Farming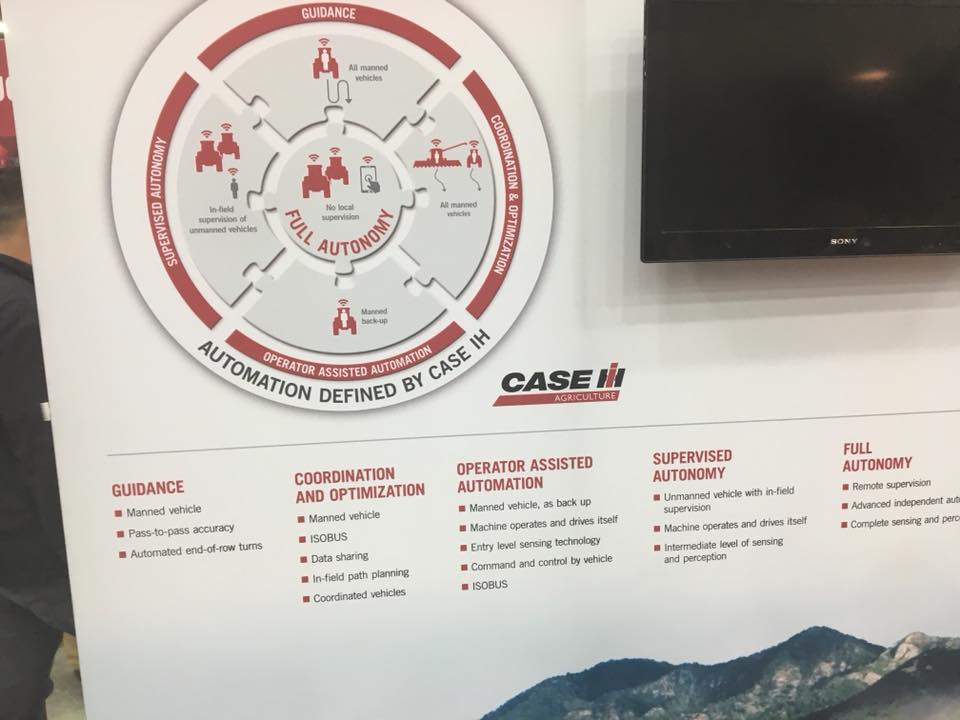 Case IH created some of the loudest precision farming buzz in Louisville, unveiling the next steps in its plan for taking driverless vehicles in ag from concept to reality. Leo Bose, Advanced Farming Systems marketing manager, announced a partnership with California vegetable producer Bolthouse Farms to run supervised autonomous tractors for disking and ripping this year. The pilot project will include multiple tractors in the field, with one operator and is part of the Case IH's process for achieving full autonomy. Coinciding with the pilot project news was the launch of the AFS Soil Command system for the Tiger-Mate 255 field cultivator at the show. The technology is the first seedbed quality monitoring system brought to market and comes factory-installed, according to Chris Lursen, tillage marketing manager. 
Schulte Enters Tillage Market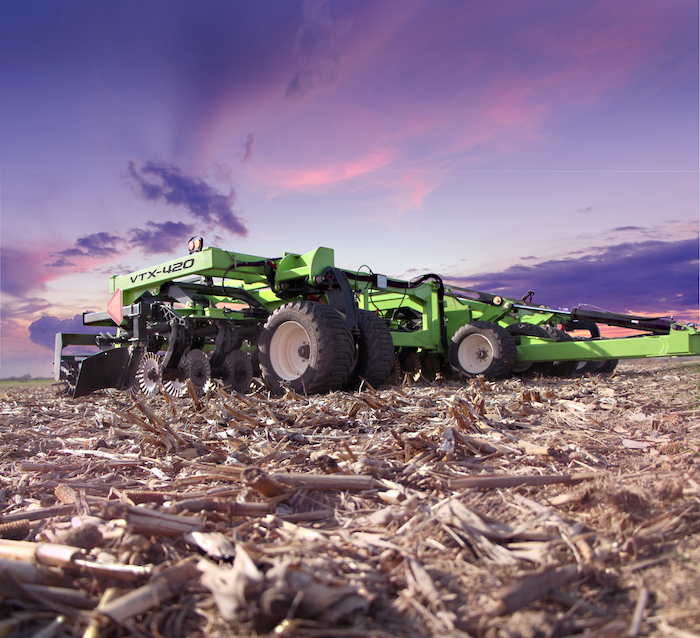 In explaining its new SoilStar tool that marks the firm's re-entrance into tillage market, Schulte Industries notes how tillage will differ from spring preparation work to fall field work, from a dry year to a wet year, and from vertical tillage to conservation tillage to primary tillage or residue management. All these types of tillage have required different machines, they say.
New in Louisville was Schulte VTX‐300 and VTX‐420 SoilStar, billed as a true all‐in‐one tillage machine. The SoilStar be used in a light to an extreme tillage pass with aggressive concave discs; to a vertical tillage pass or seedbed preparation with straight discs. This is all accomplished with the ability to adjust the disc angle on the go from 0 to 22 degrees, along with the weight of 1,150 lb./ft to deal with any type of crop residue or ground condition.