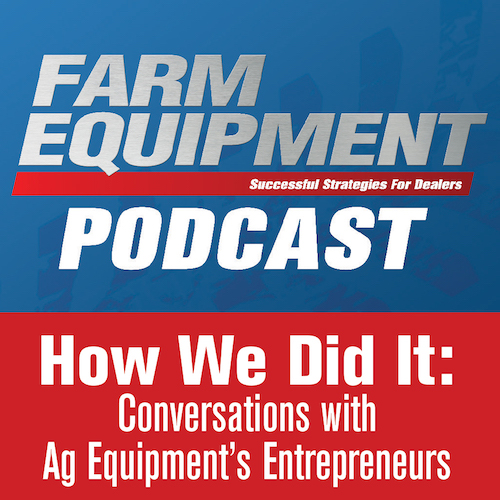 The editors of Farm Equipment are pleased to announce an all-new podcast series officially debuting in January 2018.
Titled "How We Did It: Conversations with Ag Equipment's Entrepreneurs," this new, twice-a-month audio podcast delves into the shortline farm equipment business, told through the voices of its founders and successor-generations in one-on-one interviews with Farm Equipment Editor/Publisher Mike Lessiter.
"This new podcast series is full of candid conversations, including stories of grit and perseverance from these entrepreneurs in their own words," says Lessiter. "Listeners will get an entertaining, personal look into their challenges and successes throughout the years."
This new series is sponsored by GKN Off-Highway Powertrain.
A 10-minute introductory episode explains the new project from the Lessiter Media staff and the inspiration behind it. It is now available for FREE.
To ensure you don't miss a single episode in this series, subscribe to this FREE series on iTunes, the Google Play store, Soundcloud, Stitcher Radio and TuneIn Radio.
"How We Did It: Conversations with Ag Equipment's Entrepreneurs" is the second podcast series to be launched from the editors of Farm Equipment.  The other is "Used Equipment Remarketing Roadmaps" with Casey Seymour and sponsored by Iron Solutions.