LEON, Iowa — AgriVision Equipment, a full service John Deere farm and consumer equipment dealer, announced today the expansion plan for their Leon location. Construction has begun on the new 100 feet by 100 feet addition that will include 2-5 ton cranes and a 40 feet flip door. The expanded shop will double the current work space helping to better accommodate larger ag equipment. The new space will also include additional parts storage and a new service manager office.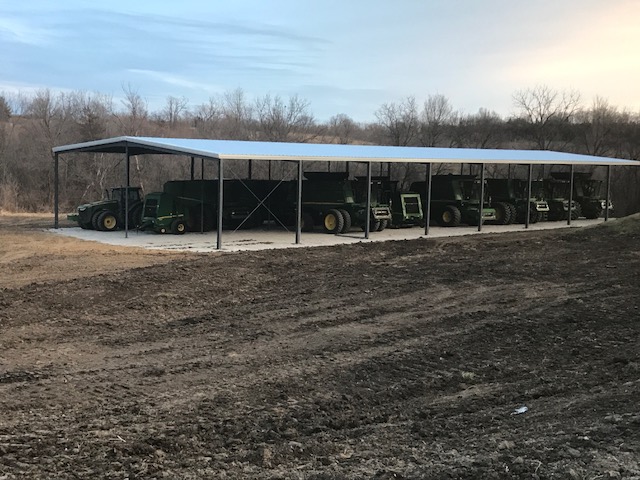 In conjunction with the shop expansion a 70 feet by 160 feet machine storage building will also be added over the next few months. Construction completion is anticipated for February 2018.
Eight John Deere certified technicians work out of the Leon shop with plans to add additional technicians. Marv Palmer, Leon store manager, said he is excited to have a facility that will better serve our customers. "Our goal through the expansion has been to continually raise customer expectations by providing the best parts, sales and service in the area."
AgriVision Equipment Group is a 10 location John Deere Ag, Turf, Commercial Application Dealer (Commercial Sprayers), and Commercial Workshop Products dealership. With locations in Clarinda, Creston, Hamburg, Lenox, Leon, Macedonia, Massena, Pacific Junction, Red Oak and Winterset, Iowa.