On Sept. 19, 2017, KanEquip, a Kansas-based New Holland and Case IH dealership, announced the closing of its Clay Center, Kan., location. The closing will bring KanEquip's total stores down to 8. "This has been a difficult decision because it affects many people that we care about," said Craig Goff, general manager. Most directly it impacts the employees at the Clay Center location. It also affects KanEquip customers, their industry partners, other KanEquip locations and the local community.
The Clay Center store will be open until Oct. 20, 2017. Up to this date, the parts department will be open and available for fall harvest needs. Following Oct. 20, a parts drop at the location will be available.
KanEquip plans to continue providing service to its Clay Center customers through the surrounding locations. "KanEquip's goal is to provide high quality service to our customers through our existing facilities." says Bryndon Meinhardt, regional manager. The locations that are best situated to assist these customers are Marysville, Wamego, Herington and Ellsworth.
KanEquip is working with its manufacturers and suppliers to continue supporting agriculture in the area. Customers in the Clay Center area will continue to have the benefit of the full KanEquip team; team members at the Marysville, Wamego, Herington and Ellsworth locations are prepared to assist them with their farming and ranching needs. The recently increased capacity and capabilities at both the Wamego and Herington stores position them well for this task. Increases in the service fleet at Herington and Marysville will also help meet the farmer's needs.
For the latest news on dealer growth, including acquisitions, consolidations and new locations, visit our
Dealers on the Move feed
.
Dealers on the Move is brought to you by
Pinion.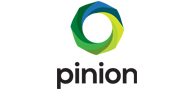 Get ready for growth! Take a deep dive into financials, project ahead, benchmark against the industry, and get tools to make sound decisions that strengthen your operations and position your dealership for long-term success.