For the latest news on dealer growth, including acquisitions, consolidations and new locations, visit our
Dealers on the Move feed
.
Dealers on the Move is brought to you by
Pinion.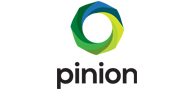 Get ready for growth! Take a deep dive into financials, project ahead, benchmark against the industry, and get tools to make sound decisions that strengthen your operations and position your dealership for long-term success.
Waterloo, Ill. — John Deere dealer Wm. Nobbe & Co. is expanding again. With 7 locations in Missouri and Illinois, the Wm. Nobbe & Co. family is increasing by 5 with the addition of McLean Implement that has locations in Wayne City, Norris City, Flora, Benton and Albion, Ill.
A long-standing John Deere dealer, McLean Implement officially converted to Wm. Nobbe & Co. on April 28, 2017. "McLean Implement has operated on a lot of the same core values and places the customer first so we are hopeful that this will be a smooth transition," Tom Nobbe said, Wm. Nobbe & Co. CEO and third generation owner.
Wm. Nobbe & Co. is celebrating its 110th Anniversary this year and works hard to support their customers by being "People dedicated to making your life better."
Wm. Nobbe & Co.'s other Illinois locations are in Waterloo, Steeleville and Jerseyville. Other dealerships are in Missouri, with stores in St. Charles, Ste. Genevieve, Scott City and Farmington.